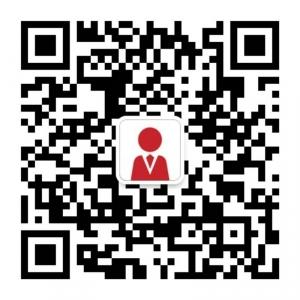 Top Winter Destinations in Europe (Part 2)
We are back! Not interested in the destinations we recommended in part 1 or want to add more to your travel list? We have got your back. Here are 5 other winter destination we think are worth recommending. Remember to check your Schengen visa validity before packing your bags! If you are unsure what is Schengen visa or need help applying, contact us here

Reykjavik – Iceland
Reykjavik is not cold and barren during winter, shake that impression off! The capital of Iceland has a way to keep things interesting in winter for you, have a look at Blaf Joll Ski Resort! There are plenty of things you can do if you are not keen on skiing like world-class Perlan museum. But you cannot miss the geothermal swimming pools, there is nothing more unique than enjoying the warm water when snow is falling around you. Every pool has its own feature, so seize the chance to dip in as many as you could! If you're around during Christmas, you will be able to see the Northern lights and shop until 22:00!
Venice is notoriously known for its floods of tourists and expensive during its peak season in the summer. This is exactly why you should visit during the winter. With fewer tourists around, you will be able to enjoy the famous sites all to yourself and better bargain as prices are much lower during the cold season. Don't worry, many places are still opened throughout winter, you will still get the authentic Venetian experience and I might say, even a better experience!
Vienna will welcome you with clear blue sky and a crisp layer of snow in winter. Even if it gets a bit chilly, you can always hop into traditional cafes like Café Central to enjoy a cup of melange with delicious marble cake. If you have never been to a Christmas market in Europe, the one in Rathausplatz will impress you with all the unique food, keeping you full and festive. The Rathaus around the Ringstrasse hosts a large ice-skating rink, famous sightseeing places like Belvedere museum and Schonbrunn Palace are open. After a day full of exploring the city, don't forget to try out the world famous wiener schnitzel which is tender veal cutlets fried in golden breadcrumbs served with potato salad!
What do you think about when you hear the name Amsterdam? Let me guess, the famous canal, right? Amsterdam is quite different during the winter time, not only the canal is frozen (and you can walk and skate across it), you may be lucky enough to see Sinterklaas (Santa Claus) making an appearance along the canal! At night, the canal is colourful and warm with the Festival of Light bring life to the cold canal. Get the I Amsterdam City Card to get free access to museums and transportations. Pay a visit to Anne Frank House and Rijksmuseum!
It may be intimidating to think of visiting Stockholm during winter, but what if I tell you Stockholm's weather can be quite mild. With snow gently covering the capital, Stockholm is like a fairyland and there's a lot of things you can do in the city. Enjoy nature at Hellasgarden, go for downhill skiing at Hammarbybacken or opt for a hot sauna in the cold weather! Stockholm also host Christmas market in the Old Town with its unique local food that you shouldn't miss!
Tips for travelling:
These recommended cities are very popular during winter. The hostel spaces fill up quickly and the flight tickets' prices will spike with the holiday coming closer. Remember to plan earlier and making a booking as soon as possible.

Christmas and New Year times are huge family celebrations for Europeans. Many shops and sightseeing places will either be closed or close early, remember to check their opening times, so you won't be disappointed!

Look up public transport passes to save some money. Often, getting a transport card is going to make your trip easier and cheaper.

"There is no bad weather, only bad clothes" – Remember to pack enough clothes to keep yourself warm travelling to these places!
Top UK 100 boarding schools by A-levels results
Top Winter Destination in Europe (Part 1)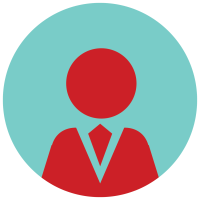 By
Anonymous (not verified)