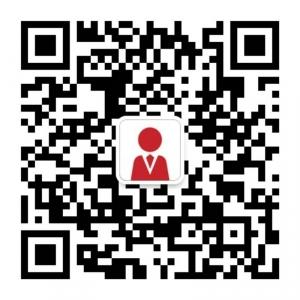 GRE requirements for UK universities
What is GRE? Graduate Record Examination is a methodical test. The test assesses the abilities of the graduates in relation to the tasks of general academic nature. Candidate from any specialized background can appear for the test. The test aims to measure individual's quantitative and verbal skills in philosophical writing developed during the undergraduate education.
Do I need to take a GRE exam?
Most UK universities do not require GRE score and GRE generally cannot replace IELTS as a Secure English Language Testing.
Some universities in the UK consider GRE as an essential requirement if the applicant has never studied at an undergraduate/postgraduate level in the UK before. The university may require a GMAT test if you are applying for an MBA or other business related courses.
For example, if you want to apply for these programme at LSE, you'll need to submit your GRE score sheet as part of your application (Typically a score over 163/780 in the quantitative section of the test is expected):
MSc in Economics and Philosophy

MSc in Economics

MSc in Economics (2 Year Programme)

MSc in Econometrics and Mathematical Economics

MSc/MRes/PhD in Quantitative Economic History
GRE is a computer adaptive standard test. The test includes questions related to English language and mathematics. The test is an attempt to measure candidate's aptitude and chances of academic success in a graduate business school.
How to book a test
The process to reserve a place for an online test is simple. You can click here to book an exam at the nearest test centre.
How much does the test cost?
The fee to book test is $195 globally. The cost to book a test online is £128.73 in the UK.
What does a GRE test consist of?
The GRE test can practically be categorised into three sections.
The first section deals with Analytical Writing. The candidate has to attempt two 30-minutes separately timed tasks. The tasks can be classified as "Analyze an issue" and "Analyze an Argument."

The second part is about Verbal Reasoning. This section is further divided into two sub-sections. The time allocated for each sub-section is 20 minutes.

The third segment analyses Quantitative Reasoning, divided into two sub-sections. There are 20 questions per section. The amount of time allocated for each part is 35 minutes.
The total time allotted to the candidate to complete the test is 3 hours and 45 minutes (225 minutes).
---
How much weighting is allocated to GRE test by UK Universities?
The usage and weighting to GRE scores depends upon the universities admission criteria. It varies considerably from department to department of the each university. It is important to understand that the admission to graduate schools depends upon a number of factors. GRE is a part of the admission criteria. A couple of UK Universities have started giving equal weighting to GMAT and GRE scores. This has resulted in several universities acceptance of GRE scores instead of GMAT scores.
What to do if test results are unsatisfactory?
If you wish to retake GRE to improve scores or if you are unsatisfied, simply repeat the test booking process. You can take GRE up to 5 times within 12 months calendar period. It is not allowed to take the test twice in one month.
The scores should be within the range of last year's admitted class scores. The GRE scores can be used to make up for the poor academic results achieved during your undergraduate education. However, the test results cannot be subsidised for a thorough poor academic performance.
---
Educational Consultancy and Top University Placement Hotline: +44 (0) 203 856 8181
Quick and easy guide on writing a good CV
An essential guide to GMAT