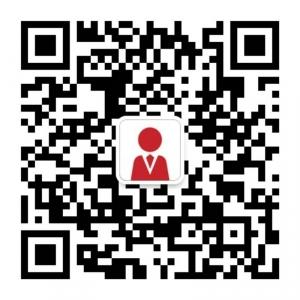 Packing list for studying in UK
The biggest dilemna of International students is what to pack to study in UK? The excitement related to confirmation of unconditional offer letter is directly proportional to the dilemma packing your stuff gives to you. Packing is the first step towards your UK journey.
Studying overseas does not provide you with the option of regular visits to your home. Therefore, it is an essential requirement that you do your packing with utmost care.
1. Travel Documents:
Passport

Passport size photos

CV & References

University Documents

Exam Certificate

Bank Account Details

Address Book and email contacts

A map of UK/The city you are travelling to

Room Insurance

Accommodation Contract
Alternatively, you can also take your Driving license. You can also carry the Tuberculosis test report, just in case the authorities may ask for it. You should also carry the photocopies of all these documents. Don't forget to label your suitcases with your complete address and phone numbers.
2. Clothing
The ability to pack right kind and right amount of clothes is a myth. However, bringing enough clothes will be sufficient. Cold Winds and Unexpected rainy days dominate the environment. However, there are days when the sun shines. Ladies, you can bring your dresses. There will be a number of parties, college events where you might need to wear them. Always remember, you have great shops here to purchase new stuff. Here is a list of some essentials, you might need.
Bathroom and Hand Towel Set

Bathrobe

Dresses

A Rug/Shawl

Coats

Scarf

Slippers

T-shirts

Jumpers

Trousers

Underwear

Socks

Shoes/trainers

Flip flops - for wearing in showers / communal wash area

Swimwear

Shirt and tie for any smart-casual events
It is a personal choice to select the kind of clothes that you want. You can bring a lot of clothes or you can bring fewer clothes and wash them regularly. While packing, keep in mind that the rooms provided in dorms are small. If you are staying in a private residence, you should also bear in mind that carrying extra clothes will only increase the baggage weight. You should refer to the guidelines to know more about the weight allowance of baggage for students.
3. The Kitchen
The requirement of the cutlery, kitchen appliances and pans largely depends on the type of accommodation you choose. If you are in a catered accommodation, you don't need to worry much. A pan with lid, two plate, spoons and a mug should be sufficient for you. The less, number of utensils, less time it will require to clean.
If you are moving into a self-catered accommodation, then you need to carry some of the stuff. Or alternatively, you can have cheap deals from Amazon or an Argos. You can have the order delivered to your accommodation in UK.
You should check with your accommodation provider or landlord about the stuff, which you are entitled to get as and when you move in.
Here is a list of few things that you can take from your home:
1 Cup

1 Sauce Pan

1 Plate

Spoons

A pair of scissor

Knife

Sandwich Bags

Plastic Bowels
There are many local shops too. You will know about them once you are in London.
4. Outdoors Protection
Due to cold and rainy weather, you should either keep a raincoat or an umbrella with you always. Buy a bag, which will be durable and can accommodate all your stuff. If you are not sure what kind of bag will be most useful, buy a temporary bag until you reach here.
5. Toiletries
You should carry your basic toiletries items or your preferred ones.
Prescription glasses

Contact lenses plus cleaning fluid etc

Copy of prescription

Spare pair of glasses

Brace/retainer and accessories

Everyday moisturizer

Skincare wash

Lip balm

Shower gel, shampoo, soap

Shaving cream, razors

Toothbrush / toothpaste

Hairbrush, comb

Tampons/sanitary towels

Contraceptives

Make-up and make-up remove
6. Housekeeping
You should carry an air freshener for the bathroom, if you are in an en-suite. Some other items in the list are
Coat Hangers

Alarm Clock

Posters

Hot-water bottle

Desk Lamp (if one is not provided in your accommodation place)

Small Bin

Family Photos

Safety Pins

Small sewing kit

Ear Plugs
You can purchase beddings from many websites. They will deliver your bedding pack to your assigned place before you reach your University. You can place an order for beddings from Kit4uni.
7. Electronics
This is the most important part of packing. In this technological era, almost everything depends on technology. If you are planning on to buy a mac, you should check out these student discounts on apple products .
Adapters

Extension Board

Camera

Laptop

Printer (You will be able to find cheap printer deals in UK itself)

Network cable

Rechargeable Batteries
It is important that you arrange all these electrical items carefully in your bag to avoid any kind of damage.
8. Legal Regulations
The government of UK has placed some restrictions on the type of products that can enter in UK border. Click here, to refer to Government's guide about free goods and prohibited items.
Ensure that you do not exceed the baggage weight allowance. If you think, you have to take more stuff to University, than you can contact these people on Sendmybag.com. They will transfer your extra-luggage to your preferred destination.
Welcome to the United Kingdom!
3 steps to choosing the right UK university
8 reasons why studying in the UK is better than the US