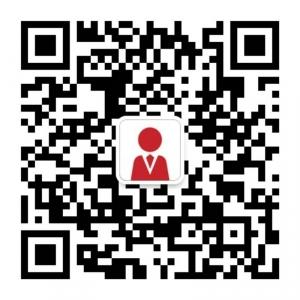 10 reasons why you should join an NGO
Working for an NGO can be a challenging activity. However, it is also the most satisfying job, in terms of, goals. This is the list of 10 reasons why you should join an NGO during university time. You can work in an NGO either part-time or full-time. This choice depends upon the number of hours you want to work.
1. Societal contribution
If you actively work/volunteer will help you to make a positive contribution in the growth and development of the society. You can work for the cause you are most passionate about.
2. Increase employable skills
When you work for an NGO, you work for an organisation that requires skills like accounting, finance, research, raising and re-distribution of funds, punctuality, teamwork, cooperation and leadership qualities. You will gain experience whilst working for an NGO. Bond is the UK membership body for NGOs working in international development.
3. CV
The skills that you gained can form a significant part of your CV. Your can impress your employer with your polished skills. This experience will also make your application stand out amongst your peers.
4. Professional development
Joining an NGO is like an investment in your future. You will develop professional skills to meet the demands of the role and of the organisation.
5. Bigger strategy
You get a chance to design and plan on both- a larger scale and for a longer period of time. Your goals may take either years or decades to get accomplished. European Public Health Alliance promotes and protects the health of all people living in Europe and encourages greater participation of citizens in making health-related policy at the European level.
6. Better networking
You get a chance to build your network with influential people and bigger companies. It gives you a chance to know people with same goals as you. It can also increase your job prospects within the NGO or with the institutions that NGO work with. Human Rights Watch helps to bring talented people from disadvantaged economic backgrounds into human rights. It also offers fellowships to recent graduates (master's level or above) in the field of law, journalism and international relations.
7. Broader horizon
Working in an NGO will broaden your perspective. It will cause an impact on the way you pursue your objectives and make decisions. Working in an NGO can make a positive impact on your life. It also offers an opportunity to work overseas. VSO UK structures volunteering opportunities overseas.
8. Leadership skills
As a part of a team, you will not only gain leadership skills, you will get a chance to employ them too. Everything depends on how well you learn to motivate people and how you cope up with pressure.
9. Cultural understanding
You will learn and experience working with people of different cultures. It will also increase your ability to adapt to different cultural demands and behavioural expectations. This will also impact your ability to handle sensitive situations.
10. Making life better
Your work will be making a significant contribution towards a better tomorrow. It will bring a sense of job satisfaction and self-motivation to do more.
---
Working for an NGO is better than sitting at home dreaming about an ideal society you want to live in. The only way to achieve an ideal society is, to make one, by working positively towards societal development. Contact UKuni today to begin your application to start your university life in the UK.
How to use university rankings
UK University Scholarships: The complete guide for international students