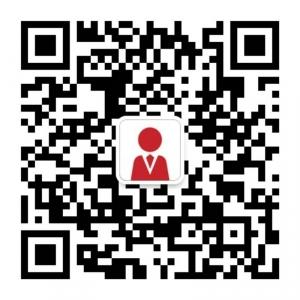 How to write a personal statement to apply to a UK university
Get your FREE Personal Statement at UKuni
---
How to write a personal statement to apply to a UK university
Prepare early! You need to show you are interested in your subject and are a unique person. Get involved with extra-curricular activities related to the course as early as possible and as much as you can.

Before writing your PS (Personal Statement), list your strengths, including academic and non-academic, so you know how to sell yourself in the statement.

Research the UK university thoroughly and the course you are applying to, and don't be afraid to contact them directly if you need to. Most universities have their contact details online and you can always find them on UKuni.

Think about how this course is going to help you achieve your future career.
---
What is a personal statement for applying to a UK university?
A personal statement is a necessary part of your university application. It is a roughly 800-word piece of writing explaining your intention to apply to a university, your experience and why they should take you in as a student.
Writing Your Personal Statement
Applying to popular courses at UK universities can be difficult for international students because of the competition. Increase your chances to gain an offer by writing a great personal statement. Use the four steps above and some other details from our personal statement top tips below to write the perfect personal statement to get accepted to a UK university.
---
Educational Consultancy and Top University Placement Hotline: +44 (0) 203 856 8181
How long should a personal statement be?
Include a short introduction and conclusion for the personal statement. This is not an essay so this shouldn't be too long (preferably between 700 and 1000 words).
---
How do I format my personal statement?
There are various ways of opening a personal statement. You can jump right in and tell the admission what course are you applying or you can be more creative and write some relevant story of you to lead into your intention to apply for this course. But either way, you have to keep your intention clear.
Write clean structured paragraphs. Each personal statement paragraph should address a specific point, e.g. why you chose the course, what you did that made you an eligible applicant and how this course is going to help you in your future career.
Give examples while remembering ABC
A: Action (what you did)
People who work in the admission team wants to hear about your specific examples of some projects and activities that you've involved before. It is your experience that makes this statement personal and interesting.
B: Benefit (what benefit did you get from the action)
Do not just give them a list of things that you did. Expand the story a little bit by telling them what the challenges were and what you learned from it.
C: Course Relevance (how is this action/benefit related to your suitability for the course)
---
Writing a personal statement as an international student
If you are not from the UK, you should also mention why you specifically want to come to study in the UK and your English language skills.
You may also get some bonus points if you can compare your chosen subject in your home country and in the UK.
How do I end my personal statement?
The last paragraph is the last chance in this personal statement to 'sell' yourself. You can use this paragraph to link back to your opening paragraph and make a final impact, or you can sum up the personal statement and explain again why the course provider should take you in as a student on the course.
Remember these are merely suggestions. Sometimes you can just follow those sparks in your head and you'll write the best personal statement ever.
---
Some dos and don'ts of a personal statement
Do read it through after you finish your draft. Check all the spelling and grammar and make sure that you are happy with your "masterpiece".

Do get a friend or a teacher to read it before you submit your application. They may give you some good advice from their view.

Don't try to use complicated words; according to the Admissions Tutors at Durham University, a personal statement should be in "simple English".

Do not use contractions like "don't", "can't". Use full words such as cannot, do not, etc.

Don't copy! Similar personal statements will not get you selected for admission for any of the courses that you are applying. Your experience is unique and that's what universities care about the most.

Don't include irrelevant personal facts. Getting your swimming certificate when you were 6 does not make the statement more compelling and it's certainly not going to help explain why you should get a place on the course.

You need to stand out! Try to include some things that are unique selling points of yourself.

If you have enough time, there's no harm adding a CV to your personal statement.
---
Educational Consultancy and Top University Placement Hotline: +44 (0) 203 856 8188
Packing up to go to Uni in the UK? We can tell you what not to leave behind
Achieving a higher score in IELTS Reading