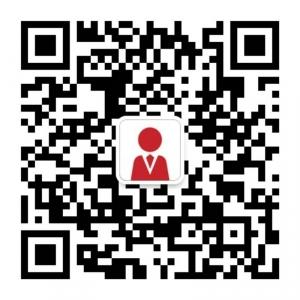 The University of Westminster – The Complete Student Guide
Making the right choice of university can be the difference between a superior quality of education, and uninspiring lectures and a lack of support. Each year, more than 20,000 students choose the University of Westminster and in this complete guide we look at why.
Overview 
The University of Westminster is an educational leader in numerous fields, including Law, Business, Science and Technology, Media, Arts and Design, Social Sciences and Humanities and Architecture and the Built Environment. 
The University's history dates back to 1838 and it today has interests in business, as well as involvement in research overseas. The University is forward-thinking, with their vision, mission and values page describing their approach as imaginative, as well as an institution that embraces equality and diversity - providing a vibrant learning experience for all.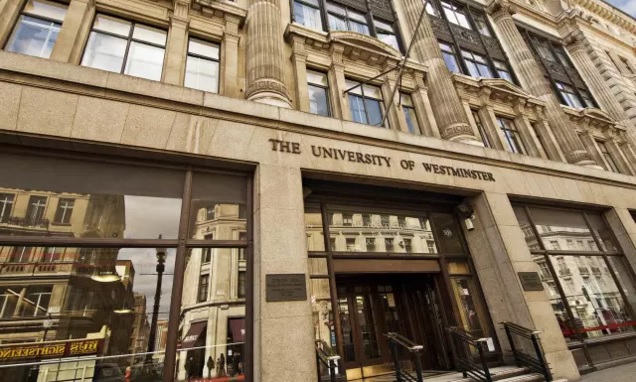 Life in Westminster 
Welcome to Westminster – at the centre of the UK's exciting capital that's home to 8 million people, of which 400,000 are students. It takes just 10 minutes to reach the hustling, bustling city centre from the university. This is a city that is home to fashion, financial institutions and food. Here, there are more than 270 cultures and in excess of 300 different spoke languages. 
The night life is unparalleled – with clubs that range from the exclusive, celeb-only venues, to cheap and cheerful pubs positioned for student nights out; the food spans from Michelin starred restaurants to all-you-can-eat, fill your face Chinese buffets. Helpfully, the university themselves summarise what life is like in London, with the region being home to: 250 museums; 6,128 licensed restaurants; 500-plus cinema screens; 100+ theatres and venues where there are more than 32,000 music performances each and every year.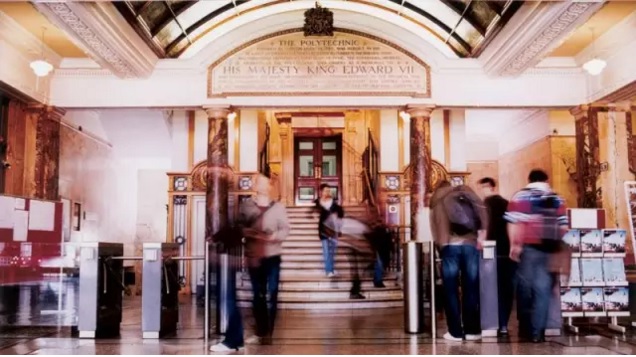 Courses introduction: 
- Art and Design 
The University of Westminster provides state of the art facilities for its art design courses, with facilities for print, wood and metal work, resins and plaster, drawing, animation, lens based and digital media. The university places a focus on 'creative opportunity' – with lectures taught by proactive lecturers in a 'research-intensive environment'. They also value teaching a cross-section of skills that span many disciplines, equipping students for high-flying career, whatever field they wish to enter. 
Undergraduate courses 
FULL-TIME: Animation BA Honours 
Postgraduate courses 
FULL-TIME: Design for Communication MA; Interactive Media Practice MA 
Art alumni include: 
• Laurence Thompson, Creative Director Wieden & Kennedy London 
• Mark Leeds: Guardian Newspapers /Financial Times 
• Keith Haynes: Head of Design, RedBee New Media (BBC)
- Fashion 
The Fashion faculty of the University of Westminster has a reputation that proceeds them, with alumni that have gone on to achieve great things in enviable positions. The University works hand in hand with overseas bodies to provide the chance of invaluable internship placements and their faculty focuses on a wide array of careers in the fashion industry (such as the niche degree BA in Fashion Merchandise Management).
Undergraduate courses 
FULL-TIME: Fashion Design BA Honours; Fashion Marketing and Promotion BA Honours; Fashion Merchandise Management BA Honours 
SANDWICH: Fashion Design BA Honours; 
Postgraduate courses 
FULL-TIME: Fashion Business Management MA; Menswear MA
Fashion alumni include: 
• Katie Hillier - Creative Director - MARC by MARC JACOBS 
• Michael Herz - Artistic Director - DIANE VON FüRSTENBERG 
• Ashley Williams - Creative Director - HAPPY ASHLEY 
• Christopher Bailey - Fashion Design - Chief creative officer for British fashion label Burberry
- Journalism and Mass Communications (Media) 
London is a buzzing centre for UK media, and the University of Westminster takes centre stage both here, and in the wider world. Courses focus on real-life assignments through which real-world skills are gained, whilst students also look forward to cutting edge equipment and media studios. Media industry supporters include the BBC, Channel 4 and Sky.
Undergraduate courses 
FULL-TIME: Digital Media and Communication BA Honours
Postgraduate courses 
FULL-TIME: Communication MA; Communications Policy MA; Diversity and the Media MA; Global Media Business MA; Global Media MA; International Media Business MA; Media and Development MA; Media Management MA; Media, Campaigning and Social Change MA; Media, Campaigning and Social Change PG Diploma; Multimedia Journalism (Broadcast) MA; Multimedia Journalism (Broadcast) PG Diploma; Multimedia Journalism (Print & Online) MA; Multimedia Journalism (Print & Online) PG Diploma; Public Relations MA; Social Media, Culture and Society MA
Media alumni include: 
• BAFTA: Asif Kapadia: directing, Senna, and award-winning film The Warrior (BAFTAs for Best British Film and Most • Promising Newcomer) 
• Directing: Jake Nava: Directing pop promos for the Spice Girls, Britney Spears and Madonna 
• Director of Photography: Seamus McGarvey: We Need to Talk About Kevin, the Hours, High Fidelity, Atonement, the Soloist, and Nowhere Boy
- Business 
The University of Westminster is a true powerhouse when it comes to producing some of the country's finest business talent. They offer access to numerous professional networks and organisations and design their courses around the future and the real-life careers that exist in the fast-paced world of business. They offer many placement and internship opportunities and have strong links throughout many industries.
Find out about the five specialist areas of business:
§  Accounting, Finance and Economics
Business alumni include: 
• Rupert Trevelyian - Managing Director - Epsom Racecourse 
• Matt Hyde - Chief Executive - National Union of Students (NUS) 
• Sotiris Kyriacou - Head of Finance Development & Professionalism - NHS London
Manchester Metropolitan University – Two Flagship Scholarship Opportunities for International Students
How to use university rankings