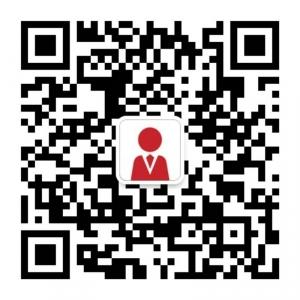 Keele University No.1 for student satisfaction.
Keele University has been rated the best in the country for student satisfaction in Guardian University Guide 2015. Keele specialises in 'dual honours' degrees, making it easy for students to build their own courses that cater to their particular needs. The University, with an exceptionally high overall satisfaction score of 93%, exceeds the national satisfaction rate of 86% in the latest National Student Survey.
Keele's overall satisfaction placing is its highest ever and puts the University top among the country's universities for student satisfaction, above the likes of Oxford, Cambridge and the Open University and level with the University of Bath and St Andrews.
Keele students found their courses were intellectually stimulating, with the staff good at explaining things and enthusiastic about what they are teaching.
Vice-Chancellor, Professor Nick Foskett, said: "I am absolutely delighted that Keele students have rated their university so highly in the National Student Survey. This year's exceptional results underline our commitment to excellence in teaching and learning and improving the all-round student experience. These are very impressive results but equally we have performed consistently well in the NSS over a number of years.
"Students are looking for better value from their university and Keele is adapting its offering to suit those demands. They want quality teaching, with a community environment and strong employability record. Part of this is our Distinctive Keele Curriculum, which is designed to better prepare students for life after university."
Bolu Oyewale (KeeleSU President) said: "I am delighted that Keele has been voted joint top for overall student satisfaction in the National Student Survey. It highlights the commitment Keele designates to the student experience and demonstrates the continual drive for improvement at both an institutional and faculty level. We are also delighted that KeeleSU has remained in the top ten for student satisfaction, clearly demonstrating that our students' value the rounded student experience they get here at Keele. The result is especially pleasing as the survey is conducted independently and is based purely on student feedback."
In each of the eight categories covered by the survey this year, satisfaction has either improved or stayed the same as in 2012. In particular, students' satisfaction has increased in the areas of Assessment and feedback and Learning resources, with an improvement of 2 per cent in both categories.
Around 321,000 final-year students responded to this year's survey – the highest response rate (71 per cent) since it began 10 years ago. A record number of universities and colleges from across the UK took part (156 higher education institutions, 166 further education colleges and three private higher education providers).
The results are used by senior management teams, academics, students' unions and others to drive improvements in curriculum, teaching and learning quality, learning resources and academic support – areas which are fundamental to students' academic experience. They also provide valuable information for prospective students.
Professor Madeleine Atkins, HEFCE Chief Executive, said: 'I'm delighted to see record levels of student satisfaction this year, as well as marked improvements in satisfaction with assessment and feedback over the last decade.
'The NSS is the largest survey of its kind in the UK. Over the last 10 years it has helped over 2 million students to make their voices heard about the things that matter to them, and has been fundamental to driving change in our universities and colleges. In a period of technological advance, internationalisation and funding reforms, the NSS will continue to enable students' views to be heard and to stimulate innovation and excellence in teaching and learning in our universities and colleges.'
Source: Keele Uni Press Releases
A guide to the cost of living in the UK – particularly London
What you need to do before you come to UWE Bristol?