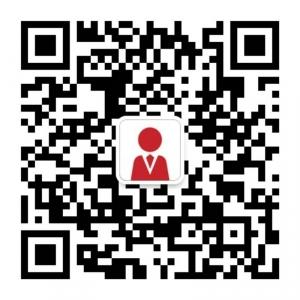 Loughborough University new London campus
---
Loughborough University in London is an inspiring new postgraduate campus on the Queen Elizabeth Olympic Park.
In 2012, the Park was the home of the celebrated London Olympic and Paralympic Games. Now it is the heart of one of the most exciting new developments in London – an emerging innovation quarter that is driving growth in the local region, across the city, around the UK and beyond.
Loughborough University in London is part of the Park's Here East development, which is bringing together education, business, technology and media to drive forward creativity and entrepreneurship. As one of our students, you will benefit directly from this dynamic, enterprise-focused environment and from the exciting, collaborative community it creates.
You will learn from the most influential thought leaders, pioneering researchers and creative innovators and have the privilege to the very latest thinking. By engaging with leading public and private sector companies, and cutting-edge local organisations, your studies will be led by real-life challenges and bring direct benefits to local, national and global society, as well as to your own career.
We are excited about the opportunities that being on Queen Elizabeth Olympic Park affords us. We hope you are too.
WHY STUDY WITH US?
Loughborough University in London can offer you something truly special.
An outstanding quality of education from an internationally-renowned university.
Learning in one of the world's most dynamic cities
A campus dedicated to postgraduate study
Full- or part-time options to fit in with your life
Programmes centred on enterprise and innovation
Opportunities to learn from some of the world's leading innovators.
Teaching delivered by pioneering thought-leaders
Research focused on the challenges faced by organisations
Lifelong connections with some of the UK's most creative people and companies
Programmes developed with your career in mind
Networking opportunities with leading employers
An inspiring, iconic location in one of London's most vibrant and energetic regions
Be part of something special. Join us to further your studies and enhance your career.
INTERNATIONAL STUDENTS:
Loughborough University is a truly global institution with a strong commitment to providing an international learning experience for all students.
We have a long history of welcoming international students and there are now over 2,500 students from outside of the UK representing more than 130 countries studying with us. In total, we have around 4,000 students on our postgraduate programmes.
The International Office has a team of specialist staff dedicated to supporting students from across the world. Every year we visit more than 30 countries to meet with prospective students and their families.
We work with study-abroad advisors and overseas representatives in a range of countries who can provide you with information about the University as well as assistance with your application, entry requirements and visa procedures.
All applicants must have an acceptable English Language qualification before they can be admitted to any of our programmes, whether their first language is English or not. Pre-sessional English language courses are available if you need to improve your English.
To support your studies at Loughborough University in London, we offer a wide range of scholarships, bursaries and support packages to UK, EU and international students.
There are a number of options available which enable international students to work both during and after their studies. Our Careers and Employability Centre, one of the best-rated in the UK, offers extensive free support to international students in finding employment opportunities both on and off campus.
WHAT OUR STUDENTS SAY:
"Having graduated from Loughborough for my undergraduate degree, it made sense for me to stay on and learn from some of the industry's best. I knew this would look attractive on my CV."
Noreen Shihab – Design Manager at AECOM
THE COURSES:
MA Entrepreneurial Design Management
MSc Entrepreneurship and Innovation Management
MA Design and Culture
MA/MSc Design Innovation
MA Design Innovation Management
MSc Digital Media Systems
MSc Internet and Media Clouds
MSc Internet Media Clouds with Business
MSc Internet Technologies with Business
MSc Managing Innovation in Creative Organisations
MA Media and Creative Industries
MSc Mobile Internet
MSc Sports Business and Innovation
MSc Sports Leadership
RESEARCH CAPABILITIES:
Loughborough University in London will build upon this success. Organisations from London, the UK and around the world will be able to work in close partnerships with a world-class set of researchers and research institutes, allowing us to transfer new knowledge to all sectors through our enterprise activities.
Our cutting-edge research will underpin our teaching, providing our students with an education at the forefront of their discipline. Our students will have the opportunity to work with top researchers and industry leaders and gain first-hand experience of real-life problem solving. Individual projects will be motivated by challenges identified by industrial contacts within Loughborough University in London's network of partner companies.
Opportunities for PhD study are available in all of our six Institutes. For further information, or to talk to us about your research interests, contact our Associate Dean for Research, Professor Jonathon Chambers.
HOW TO APPLY:
Entry requirements
The criteria for entry onto LUiL programmes does vary slightly between the different institutes; a number of programmes will accept students with lower second class equivalent (2:2) from recognised UK/overseas institutions whereas others require upper second class (2:1). Applicants for the MSc Sport Leadership also need to have at least 2 years of relevant work experience. In terms of English Language requirements, for all programmes we ask for IELTS 6.5 overall, with a minimum of 6.0 in each subtest (Reading, Listening, Writing and Speaking) or equivalent. For further details please see the attached document.
Also Please visit the University's website or speak to one of UKuni memermbers where you will find information about the application procedure and detail on entry requirements.
LOCATIONS:
Loughborough University in London is located on the Queen Elizabeth Olympic Park, within a new innovation quarter known as Here East.
Overlooking the Lee Navigation Canal in the north west of the Olympic Park and surrounded by green space, Here East was developed from the former Press and Broadcast Centres that hosted the world's media during the London 2012 Games.Now it is a hub for the UK's flourishing creative and digital industries.
The University is convenient and accessible, with easy and affordable transport connections to central London, the UK and Europe. It is located just ten minutes' walk fromStratford International station,Docklands Light Railway (DLR), London Underground andseveral bus services, including National Express and Megabus.The campus is a 19 minute tube ride away from central London, giving you easy access to Oxford Street, one of the most energetic shopping districts in the world. From here, Carnaby Street, Bond Street, Soho, Covent Garden and Savile Row are all just minutes away.
London's major airports (City, Gatwick, Heathrow and Stansted) are between 15 and 60 minutes away, offering both international access and cheap budget flights across Europe and beyond.
---
Educational Consultancy and Top University Placement Hotline: +44 (0) 203 856 8188
Top 10 things to do in Coventry
The cost of student living in the UK