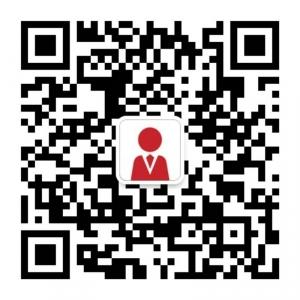 Newcastle University in world's top one percent
---
A global survey of universities published in 2014 has confirmed Newcastle as being in the top 1% in the world.
Newcastle University has been ranked 127th in the QS World University Rankings 2014-15, up from its position of 129 in last year's survey. Geography is the best performing subject, ranked at 31 in the world. The University's Faculty of Medical Sciences is also in the Top 100 for the first time at 94 in the Life Sciences and Medicine category.
The QS league table comes on the back of Newcastle University's best ever year in terms of student admissions, research income and student satisfaction. This latest data also supports Newcastle University's strong performance in UK league tables which saw Newcastle placed in the Top 20 in The Sunday Times' most recent survey and Complete University Guide 2015.
This year, Newcastle University was also rated 6th in the UK for student satisfaction, its international students placed it in the world's top 50 in the International Student Barometer and 93.7% of its students found jobs within the first six months of graduating.
Professor Chris Brink, Vice-Chancellor, Newcastle University, said: "It is encouraging to see this rise in our position in the QS global rankings and it is further evidence of our international strengths in research, teaching and working with business.
"In the last academic year we also enjoyed our best year ever in terms of student admissions our highest levels of research income at over £120m and our student satisfaction rates are the most impressive to date.
"Of course, different league tables measure different things and they assign different weightings to the various measures. So we always advise students to look at as many of the league tables as they can and check whether the table measures the topic that they are interested in. That is why it is particularly pleasing to have also performed well in this year's National Student Survey and Employability Rankings."
The QS ranking methodology examines all three core elements of a university's mission, research, teaching and business engagement. It also measures the University's reputation among its academic peers and industry partners.
Ben Sowter, head of research at QS comments: "Historical trends in our rankings prove that in order to maintain one's position, universities need to continually improve. Hence, Newcastle University is clearly doing that has it has not only maintained its position but improved it two places.
"In particular, they have done well in the faculty/student ratio indicator and confirmed their reputation with peer academics. They are 88th in the world for proportion of international students and 137th in the world according to the over 28,000 international recruiters polled for this edition of the rankings. All in all, Newcastle University has reasons to celebrate."
Source: http://www.ncl.ac.uk/press.office/press.release/item/newcastle-in-world-s-top-one-percent
Google university ranking?
Top 10 things to do in Coventry