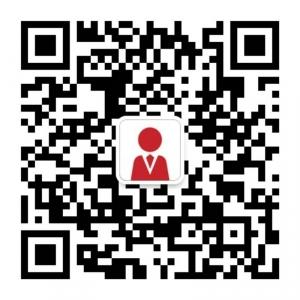 Studying Masters in Business Administration (MBA) in London enhances your learning experience. With an exposure to International market, it provides an access to global network. Universities in UK design their MBA courses to prepare you to emerge professionally equipped for the challenges of a global market.
Thinking of doing MBA:
Considering to study MBA in UK will help to earn an academic excellence. MBA programme is an integration of theory and practice spanned across a broad range of disciplines. The Universities in UK offer variety of MBA programmes. The student has an enormous choice and a wide range of subjects to choose from.
Admission criteria to MBA:
Well, the admission criteria vary in individual university.
Generally, along with an undergraduate degree successfully completed in 2:1 result, significant amount of work experience is mandatory.

Additionally, some universities also consider extra-curricular activities as an essential part of CV to harbour diversity in the university campus.

A well-written Personal Statement is a key to a successful application. UKuni, on the website, provides meticulous information regarding 'How to write a PS.'

A few universities require the students to give Graduate Management Admission Test (GMAT) as an essential requirement of the course. However, this rule does not apply to every UK University.
Some universities also conduct personal interview, as an additional criteria, in admission process.
Benefits of studying MBA in UK:
Top universities in UK tailor their Masters programme according to the individual needs. UK Universities cultivate a vibrant campus with students from diverse backgrounds. The university offers its students the study options as full-time programmes, part-time programmes, evening programmes, distance and eLearning. With such wide range of options, the students have a chance to select a program, which match their requirements.
Each MBA programme offers diverse option for modules to the students to choose from. With its excellent module choices and structures, the university maintains a continuous emphasis on student personal and professional development.
The department invites guest speakers and world leaders, throughout the academic year, to motivate the students.
UK universities offer career service faculty throughout the academic year to support the students in preparation for-interviews. Furthermore, this faculty organises various networking events for students to expose students to a comprehensive business network of London. At the same time, it also boosts a student chance of employability.
UKuni, on our website, also offers an extensive information about the graduate prospects of individual universities.
Additionally, along with the necessary modules, some universities make it mandatory for students to do an internship during their course. The internship experience gives student a chance to apply all the theoretical knowledge to practical use. The valuable experience gained during an internship exposes a student to work enviornment in UK offices.
Finally, a successful career!
Overall studying MBA in UK will be contingent to experiment and strengthen your acquired knowledge blending it with an international exposure. MBA programme will be a life changing experience in UK. Moreover, it will unfold the untold career options for you.
A year of education in UK will provide you an access to life-long networks and a cosmopolitan world. Apply with UKuni to begin your journey of success.
---
Educational Consultancy and Top University Placement Hotline: +44 (0) 203 856 8188
An essential guide to GMAT
Meet Leicesters international officer, Tracy Li