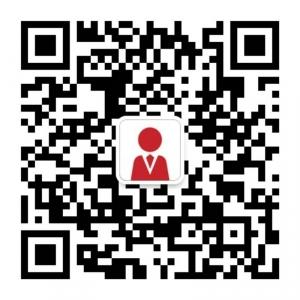 Meet Leicesters international officer, Tracy Li
Tracy Li, Senior International Officer at the University of Leicester visited our UKuni office on a beautiful sunny summer afternoon. We had a lovely chat about life and study in Leicester.
---
The famous Leicester Elevator - Paternosters
The paternoster in Leicester is such an exciting and traditional object that taking a ride on this "elevator of death"has become one of the most important parts of a fresher's informal ceremony.

Paternosters were invented by English in 1884. This one in Leicester is one of the few existing, functional paternosters in the UK.
If you are standing in a paternoster, when the cubicle moves up to the top floor or comes down to the underground, you will experience 10 seconds of darkness.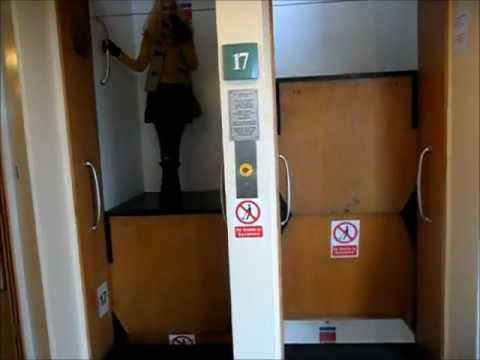 A picture of Leicester's paternoster
Tracey said the first time when she took this thing, she was so scared of getting hit by the wall, she had to hop in and hop out like she was standing on a heated pan.
"It's a non-stop elevator and it doesn't have a door," says Li.
---
Leicester, a friendly city
Tracy lived in London before she moved to Leicester. For her, Leicester is a hub of kindness and warmth.
"You get people to help you at the train station or bus station, asking you if you get lost."
Also it's a very eventful city. There's the biggest Diwali celebration outside India happening in Leicester every year. Apart from that, Leicester also holds the longest comedy festival in the UK. Literature Leicester, one of the most successful literature events is held by the University of Leicester annually.   
Near the campus there's Leicester's biggest green park, the Victoria Park. Students who like jogging and picnics are very fond of the park.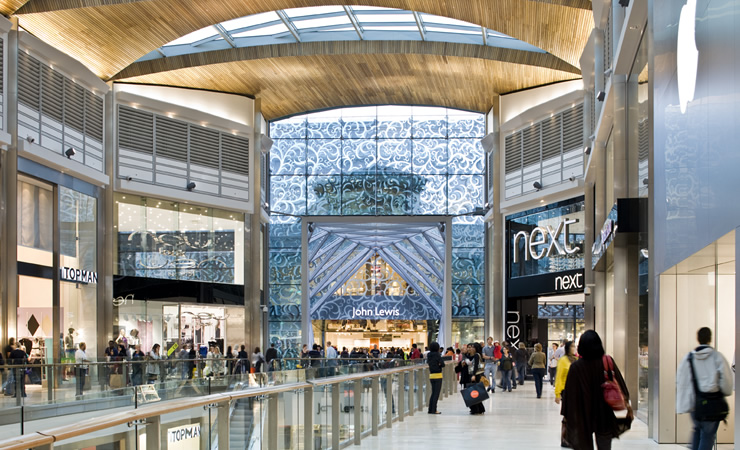 Highcross Shopping Mall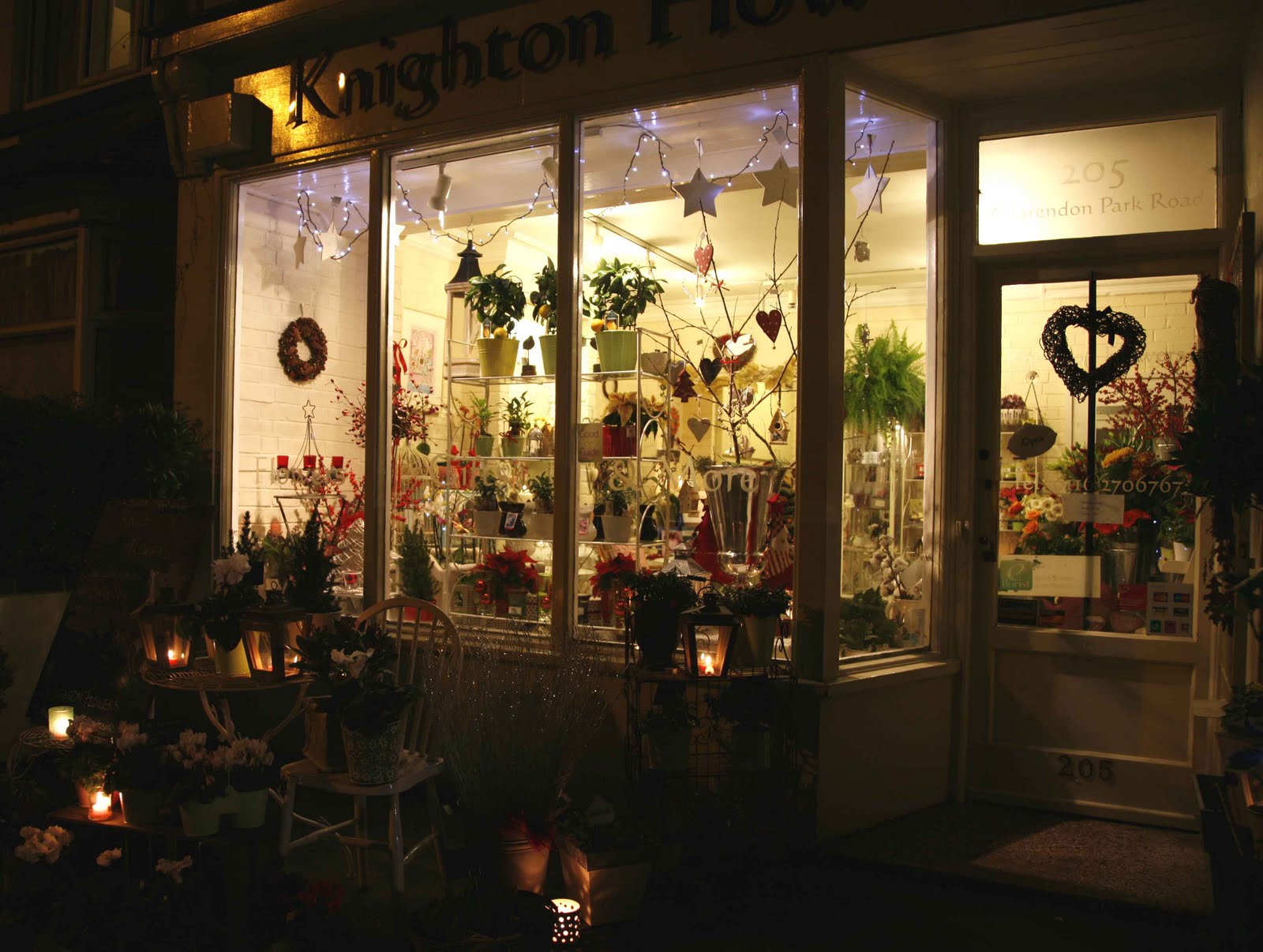 Knighton Flowers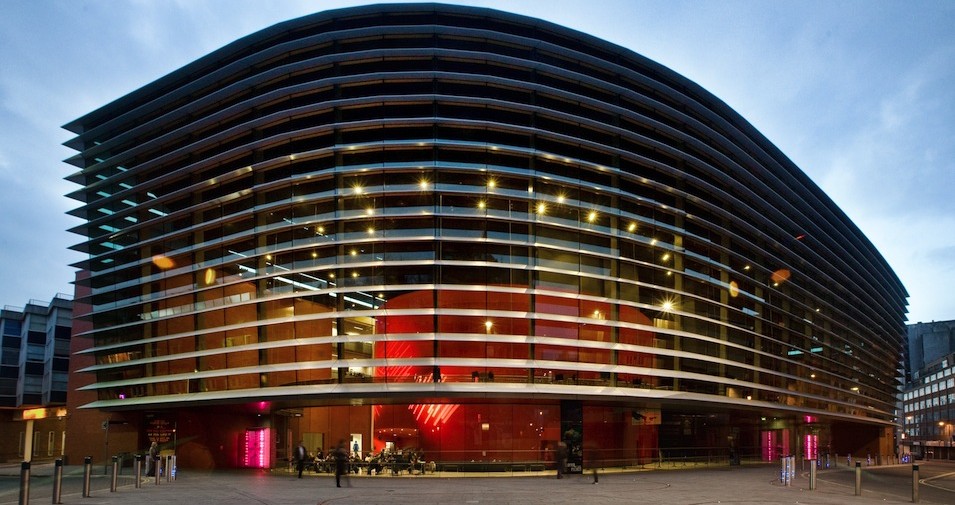 Curve Theatre
If a student wants to visit London, he/she can take a quick train which takes about an hour.
---
Museum Studies at Leicester
Tray certainly has a unique passion for the Museum Study programme at Leicester.
School of Museum Studies at Leicester is the first ever research centre focusing on museum and gallery studies in the UK. It has 40 years of history and a network of more than 100 museums and galleries across the Europe.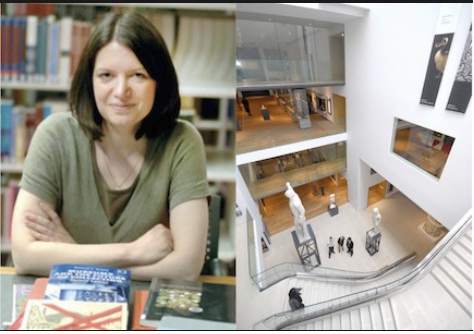 Course Director Dr Suzanne MacLeod
Postgraduate Studies:
Art Museum and Gallery Studies

MA/MSc Museum Studies at Leicester
Optional modules:
Archaeological Curatorship

Museums and Histories

Natural Science Curation

Museum and Gallery Communication and Education

Museum and Gallery Marketing

Digital Media and Curatorship

World Arts/Museum Ethnography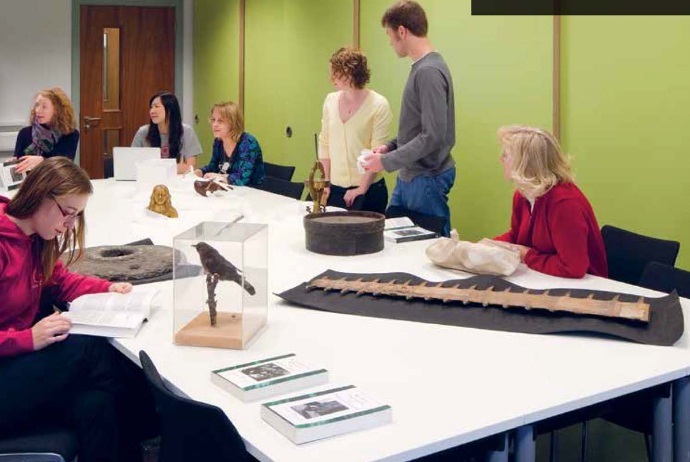 Students who choose to study Museum Studies at Leicester get to choose whether they want to graduate with a Master of Science (MSc) or a Master of Arts (MA) depending on the student's dissertation.
Students will be taken to explore museums and galleries round the UK regularly and all students studying at the School of Museum Studies will have a chance to take an eight-week long internship at a museum or a gallery.
Research degrees (PhD) options:
PhD in Museum, Gallery and Heritage Studies

PhD in Museum, Gallery and Heritage Practice
---
Facts about the University of Leicester
The University of Leicester is also very famous for its Medicine School. The school has invented DNA fingerprinting and it is in a leading place in the field of blood pressure measurement.
Staff from the School of Medicine and the School of Museum Studies together discovered the King Richard III's tomb.
This year there are three new Media Studies courses open for application:
MA International Communication and Culture

MA Media Culture and Society

MA Media and Public Relations
Students who are interested in finance and business studies can also consider an exchange programme that allows students to spend some time in Hong Kong Lingnan University. These courses include:
MSc Financial Economics  

MSc Banking and Finance

MSc Financial Risk Management   

MSc Business Analysis and Finance
---
Tracy Li gives advice for international applicants
Many popular courses are filled very fast, hence students are advised to submit their applications as early as possible.    

The Personal Statement is a vital part of the application. Students should take the opportunity to cover the information that couldn't get conveyed by transcript or study certificate.

The university receives a huge amount of applications every year, among which many are written by students with the similar academic background. This makes it very difficult for universities to make a decision.

If you want to stand out from other applicants, it would be a wise move to tell your relevant stories in the personal statement.  
University of Surrey wins University of the Year title