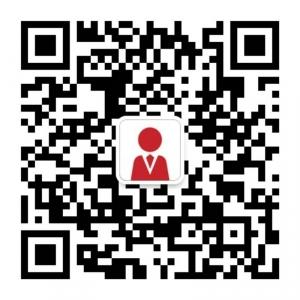 An essential guide to GMAT
What is GMAT?
Graduate Management Admission Test designed to determine certain analytical, writing, quantitative, verbal and reading skills in written English that business schools need.
Some UK Universities value GMAT as the admission criteria, in addition to IELTS , to a business-related programme such as a graduate management (MBA) programme.
What does GMAT measure?
The GMAT test neither accounts for the business knowledge possessed by the candidate nor the test measure intelligence. The test owning company claims that the GMAT test gauges analytical, writing and problem-solving abilities. Additionally, the test also determines the candidate's data sufficiency, logical and critical reasoning skills. It is believed that these skills are vital for the real-world business and management process.
How much does the test cost?
The cost to take the GMAT exam is US $250 globally. The test costs £164.52 + 20% UK VAT.
What does a GMAT test comprise of?
GMAT test is a computer adaptive test and can be roughly categorized into four sections.
The first section is Analytical Writing Assessment. The time allocated for this section is 30 minutes.

The second section is about Integrated Reasoning. The duration for this section is 30 minutes.

The third section measures the Quantitative Skills of the candidate. The time given to complete this section is 75 minutes.

Finally, the fourth section is a verbal assessment. The time designated to this section is 75 minutes.
Overall, the duration of the test is 3.5 hours (210 minutes).
Which universities accept GMAT and do I need to take a GMAT test?
London Business School, University of London requires their prospective student to pass this test with good score. A good score can be ranged between 600-790. The university also offers a waiver on fee for excellent GRE/GMAT score. University of Westminster, Judge Business School- University of Cambridge , Imperial College London, London School of Economics and Political Science, University of Bath are some of UK universities, which consider GMAT, as an essential entry requirement.
What does the admission team say about GMAT?
David Simpson, who administer the admissions for LBS says, "GMAT is important because it helps us to benchmark applicants from all over the world. It is often hard to make comparisons between people from different educational backgrounds. It is also a good indicator of how well people can cope with the quantitative aspects of the first year of an MBA. People who have to work really hard at finance courses in the first year nearly always have a lower GMAT score. But if you had no other qualification than GMAT we would use it very carefully. Our GMAT range is 600 to 790 a year. Some people might not hit the 600 on their first attempt and we might encourage them to try again."
While, on the other hand, Durham Business School doesn't insist on GMAT score.
Most of UK Universities look at the total score, rather than the breakdown scores instead. Candidate should aim for an overall good score. To book a GMAT test at the nearest GMAT test center around you, you can click here.
GRE requirements for UK universities