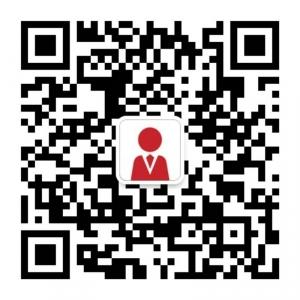 Is investing in an MBA course worth it?
People have always been skeptical whether they should invest in MBA to climb up the ladder of success. You have to remember that people measure the value of MBA according to their chosen criteria. There is no standard rule policy for everyone to follow.
The MBA degree offers you a buffer in your salary, increases and improves your network and networking skills, makes you eligible for a top-level managerial position. However, an enormous amount of loan doesn't illuminate MBA in a shiny light anymore.
MBA helps you to build your leadership skills in a structured way. Unlike, learning on a job, MBA is an opportunity to test your theories and find the best possible alternative to a sticky situation. Although a perfectly structured course, no two people have same experience of MBA, even after pursuing from the same school. MBA allows you choose and direct your career where you think it is best. You should remember that people from different age groups, different job sectors and various cultural backgrounds enter into a business school with one goal. You can experience diversity in your classroom among your batch mates.
What does an MBA course offer you?
Pursuing an MBA can make you eligible for typical post-MBA positions such as banking, consulting and corporate leader roles. Leading Business Schools have well-entrenched enrolling connections with big firms and leadership guidance programmes. These positions allow the MBA students to grow. The recruitment process for these positions is efficient and effective. However, you should remember that pursuing an MBA doesn't promise you a job. It can get you interviews in big companies, but you have to pass the interviews.
If you are from a non-business background, MBA is a great option for you. It will offer you complete assistance in your transition into a business leadership role. While selecting a certain MBA program, you should make sure that the course meets your expectations.
How to select a right MBA program?
A right MBA program offers you an ideal balance of theoretical knowledge as well as practical experience. It will impart a sense of self-satisfaction and respect for others.
What do current students say?
Helen Speight, a student at Henley Business School says, "The MBA also polishes your skills and builds your confidence in other areas. It helps you develop new ideas and better contacts and takes you to a different level altogether"
Simon Barker, a student at Cass Business School says, "There is a range of formal and informal networking opportunities and what you put into that directly relates to what you get out of it. The school offers a complementary module each year for alumni"
Finally,
MBA is an investment and it is necessary to evaluate the Return on Investment (ROI). Only 16% of the recent graduates were satisfied with the ROI. (poets and quants) Many people still think that instead of pursuing an MBA, you can study Masters of Finance or Economics.
Johor Sultanah offers financial aid to Malaysian students in UK
How much does postgraduate study cost in the UK?