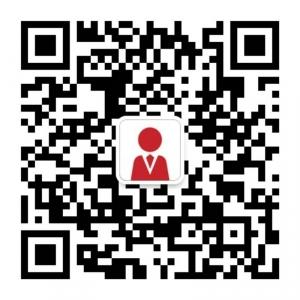 University of Law where law is not the limit
University of Law is the UK's longest-established legal education provider. With innovative modules and teaching practices, the university intends to develop best legal minds. The university designs the courses with a realistic, professional and contemporary context. This empowers students to apply their knowledge in the fast-paced world.
LLB Law:
At University of Law, students will get a chance to understand the context, in which, the law is practised in the real world. This three year undergraduate law degree offers a combination of academic modules and training in practical legal skills. There is an extra focus on enhancing employability skills of the students.
If you would like to practise as a lawyer, but do not have a degree in Law, don't worry, University of Law is there to rescue you. You can undertake Lawyer training courses i.e. GDL and LPC:
GDL: Graduate Diploma in Law
This course is specially designed for non-law graduates, who want to become successful barrister/ solicitor. This course is the first step, which you will take towards your legal career. From day one of your course, you will be trained to think like a lawyer. During your course, you will develop essential legal skills, attend practical workshops, seminars and case study sessions. Throughout your course, you will be in contact with the qualified lawyer. This will enhance your knowledge and give you a first hand experience of real-life situations.
LPC: Legal Practice Course
LPC prepares students to practise law as a qualified solicitor. Further, the course also develops students' business skills, commercial awareness, critical thinking and networking skills. The university gives you an option to personalize your course according to your area of interest. University of Law also offers LPC, coupled with LPC MSc and LPC LLM. You can study either MSc or LLM, with no extra cost. The core modules offered in this programme enables you to practise advocacy, interview and advise, legal research, writing & drafting, project and risk management. Students get an access to the network of employers, local and global, which assists them in securing a job after completion of their degree course. Additionally, the university also organizes various networking opportunities for students to develop an excellent personal network of prospective future lawyers.
De Broc School of Business:
The business school offers numerous undergraduate and postgraduate business degree courses. You can choose your major from marketing, human resources or corporate financial management. The course focuses on developing student's professional skills, to prepare them for the challenges of the international market. Students will be offered a combination of lectures, seminars, case studies, online tests, workshops and weekend talks. The courses you can pursue:
The university allows students to gain practical skills, experience with a business mind set. Therefore, the employability rate of the De Broc School of Business is 97%
Tuition Fees:
A business qualification, from an international organization, is the most sought after degree. International students pay an immense amount of money to earn this degree. De Broc School of Business offers prospective international student a chance to gain an international qualification at a relatively low tuition fees.
Campuses:
The university has seven campuses and are located in: Birmingham, Bristol, Chester, Guildford, Leeds, London Bloomsbury and Manchester. Every campus has its individual sport facilities, clubs, societies and accommodation facility for its students.
---
Educational Consultancy and Top School Placement Hotline: +44 (0) 203 856 8188
Why study at University of Kent?
Friday Night & what you should do