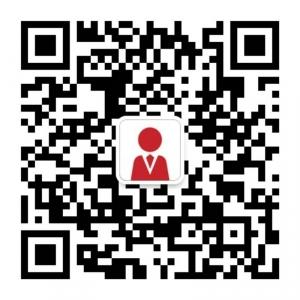 Loughborough University gives students' entrepreneurship a push
---
Scholarship opportunities at Loughborough University 
Loughborough University has invested over half a million pounds in scholarships and bursaries to support students studying at its new London campus in 2015.
· Over 100 scholarships are available in 2015/2016 to new self-financing full-time international students who are permanently resident in a country outside the European Union (EU). These scholarships will be to the value of 25% of the programme tuition fee and that value will be credited to the student's tuition fee account. The Loughborough University Scholarships will be awarded on the basis of outstanding academic achievement and potential. Each scholarship will be of 1 year's duration.
Loughborough University also founds a new type of scholarship specifically supporting students of entrepreneurship.
· London Dean's Scholarship for Enterprise: Students can send an innovative video and their personal statement including their business idea to apply for this type of scholarship. These scholarships will cover 90% of the course fees for your chosen postgraduate taught course for one year and £1,500 of accommodation fees.
Ten scholarship winners will also have chance to win £5,000 capital fund and will have a business mentor to guide them to start their own business. Deadline for applying for this scholarship is 30 April.
Click here to download your application form for London Dean's Scholarship for Enterprise.
---
Professor Robert Allison, the Vice-Chancellor and President of Loughborough University, talks about the school's advantage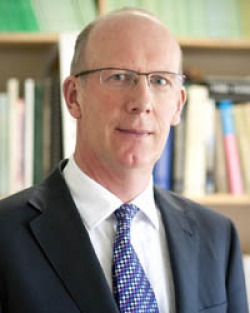 UKuni: As a prestigious university with stringent admissions selection process, what are the most important qualities do Loughborough require from its candidates? What tips can you offer for prospective students to ensure admission?
Prof Allison: Thank you for your kind comments. First and foremost, we welcome well qualified applicants who are also active members of the local community. As part of the learning process, they are also engaging in other activities we value. They may take something away but also need to give something back. At Loughborough, it is all about nice and great people together take opportunities to develop themselves. If you are one such student, come and find us!
UKuni: According to the latest "Graduate Market" Report, Loughborough University is one of twenty UK Universities favoured by employers. What process do you put your students through in order for them to be equipped with employment related skills?
Prof Allison: Thank you very much for your comment. Each year we offer the largest scale careers' fair in the UK attracting more and more employers to seriously compete for our graduates. For example, one of the key employer partners is Decathlon with whom we have a long-term agreement to specifically recruitment Loughborough graduates. Reasons why they are keen to take our students are:
The quality of our students who are equipped with tailor-made skills which are sought by employers; also the team work, confidence, self-start and problem-solving capabilities they possess through other activities they engage on campus. I can give you 2 examples of the sort of activities our students are focusing on:
Our Students' Union runs an "Action" project which works with disadvantaged people. The Prime Minister recently invited the students on this Project to Downing Street to hear their success for adding value to their local community.
Last year our student fundraising group raised over 1 million pounds for charities. It is not just the money they raised but also the skills they learned through such activities which can be transferred into their future jobs. Combing all these qualities together, our students are highly sought after by employers.
Professor Mike Caine, the Dean of Loughborough University in London talks about studying at the London Campus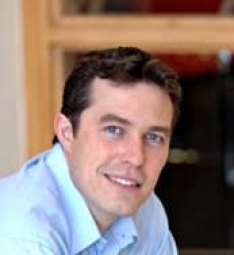 UKuni: What type of students will London Campus recruit and what tips do you have for them whilst studying at your London campus?
Prof Caine: First of all, we welcome all international students who are academic accomplished, with high command of English language to apply. In fact, we set up a scholarship fund of £250K to attract and award the most outstanding applicants, and I am very confident that a significant proportion of the scholarship awards will go to International students. In addition to good grades in academic subjects and English, we would like invite students who have new, innovative ideas to join us at our London Campus because all of our academic subjects are strongly-infused with the spirit of enterprising and innovation. So, come and tell us your ideas and we will help you in transforming it into a real business!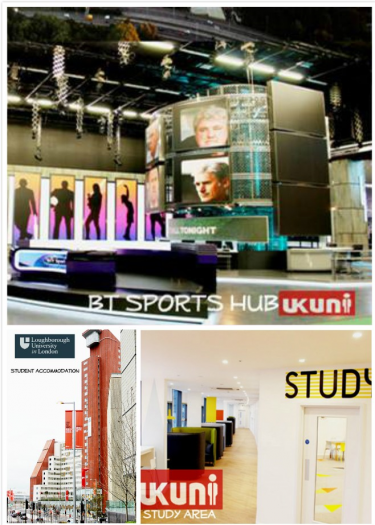 Loughborough University in London
International students are typically very hardworking and serious. I would like to say to them that whilst studying, you should also enjoy yourself a little. London is one of the best cities for music, fashion, arts, cuisine and theatre play. UK is a small island in comparison to many other countries but it offers an amazing diversity of landscapes, architecture and culture.  So when you have spare time, go out with your friends and experience what London and the UK has to offer.
International Officer Mr David Chapman, from Loughborough University talks about the university's support for students
UKuni:What kind of support does the university have especially for international students?
Mr Chapman:We have a wide range of student support services to help students when they are already studying with us over any immigration matter. To help them to find work after study, we have a very successful career and employability centre, which has won prizes for the quality of its work. For students who have been thinking of  coming to Loughborough, we have a range of scholarships, they are competitive merit-based scholarships. So we are looking to award the scholarships to students who have done very well in the bachor degrees. 
We also have a very large, beautiful green campus. The campus has been deddicated to sports for many years. We are world famous for that subject.
I am an English teacher myself, and I know much about how important it is for student to be confident in their language. We have very strong lanuage support, we have pre-session English courses of up to six months. The majority of students would come for three months in the summer time to study English with an emphasis on English for academic purposes. But at the same time, they will have their opportunity to improve their general English abilities. Coming in at the summer time to Loughborough is a very pleasant experience.
UKuni:So what do you see as the most important in a student's application?
Mr Chapman:The students need to check our entry requirements carefully to make sure that they have the relevant study backgroud to quolify to entre our programmes and they reach the required level with regard to the grades they achieved in their own university. That would be very important.
They should be quite well-prepared in their English language generally for students who want to study in the business school at Loughborough. We say it around an IELTS 6 is the minimum score for them to have to achieve before we accept them for English presessional course. They need to be concious of the importance of English language for their chance to entre the university and to succeed when they study as well.
Personal statements are useful. We don't oblige the students to send us a personal statement, but we do strongly suggest it, because it's useful for student to have an opportunity to introduce themselves to our staff and to explain their motivation to study the course that they've applied for, 
International Officer Reveals Interesting Application
Find more about Loughborough University and you can apply to this university now.
You can also send your enquiries to info@ukuni.net.
Scholarship Alert! - Manchester Metropolitan University
Sussex student perspective (Vietnam)