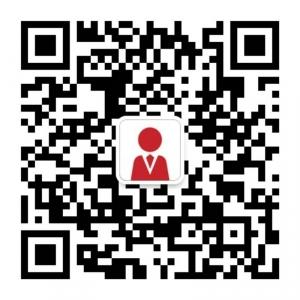 Sussex student perspective (Vietnam)
Where are you from and what's your background?
My name is Selena Phan, and I'm from Ho Chi Minh City, Vietnam. I love food, music, travel and shopping. People often find me unapproachable, but when they get to know me, I am very sociable, fun-loving and spontaneous! My dream is to be an influential woman of virtues and knowledge. I believe that with determination and effort, nothing is impossible.
What are you studying and why?
I am currently a 3rd-year student of International Relations and Sociology. The subject of International Relations is intriguing because of the multifaceted nature of the relationship among states, people and organizations, whose decisions made in one country would affect the rest of the world. Sociology is the scientific approach to the study of people and society so that we could think critically and understand various human and social mechanisms. I believe it is a necessity to be aware of the world around us because it has an impact on the way we live and shape our lives. It is also crucial to have a sense of empathy, compassion and goodwill by studying these disciplines.
What are your impressions of the University of Sussex?
The campus is always sunny and vibrant, and sometimes I have to be careful of those seagull-thieves that steal my food (but most of the times they are friendly. At Sussex University, I have never felt on my own. Everyone is willing to help regardless of your difficulties. I recalled the time when I was lost on campus during the Fresher's Week and the facilitators were enthusiastic in carrying my luggage and walking me to my accommodation, and also when I'm in doubt of any academically related subjects, the teachers are so willing to extend their office hours just to help me out. Well of course, when you want to have some fun? Just pop to East Slope Bar or Falmer Bar and enjoy the atmosphere of awesome food, music and some rounds playing pool and chilling with friends. There is also a range of activities and jobs provided by the University and the Student Union so that you will have some productive time besides school as well.
What are your impressions of Brighton and the UK?
Brighton is especially so beautiful during the summer. The Royal Pavilion looks majestic under the sun with blooming flowers and the greeneries, and not to forget the Brighton Pier. It is a good time to have a day out with your family and friends at the seaside. You could do various things such as BBQ, enjoying the seafood cuisine, visiting the arcade, sunbathing, chatting with friends or playing sports. It is convenient to travel in Brighton, just catch the bus no. 25 and every destination is at your service. When I was little, I used to believe that the UK was the place for sorcerer apprenticeship, because I was a big fan of Harry Potter. However, something else about the UK is more magical than the wizards' power that charms me. I just fall in love with the tradition and history of monarchy, and the home of various football leagues. The culture and the locals' accent do not bother me anymore; they are now a part of me.
What about your home country that you are really proud of?
It is the food and the people. Vietnam is so renowned for her amazing and flavorful street food and authenticity in her cuisine. Probably you have heard of Pho or Banh Mi, they are internationally known and praised by food lovers and critics. I am proud to be a Vietnamese because of our strong will and determination in preserving sovereignty during the wars. Now, the Vietnamese are trying their best to catch up with the rest of the world, as evident in our quantum leaps of development throughout the years. We are also famous for hospitality to foreign visitors.
What is something that not many people know about you?
I was very active in voluntary work during my high school years. Spending time teaching the local children, supporting and caring for the Alzheimer patients or raising funds for various charity events were some of my activities that I treasured and missed dearly.
What is your top tip for those about to study abroad?
Master the language, it will help you to communicate and study faster, and experience no problem settling down in a foreign environment.
Loughborough University gives students' entrepreneurship a push
News bulletin: The lastest REF Ranking table released