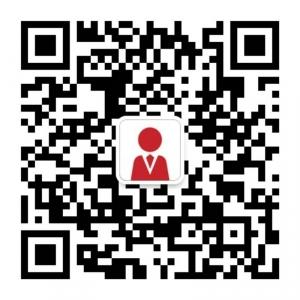 How to get a UK university scholarship
---
UK universities offer a range of scholarships to help international student studying in the UK. In order to get a UK university scholarship, you should understand what scholarships are available for international students and how to apply.
What scholarships are available for international students?
The UK boasts over 1,800 postgraduate courses. Postgraduate qualifications are offered across a broad range of subjects and are internationally recognised and respected. See the list of UK universities scholarship for international students.
Before applying
Before applying for any UK university scholarship, you should gather as much information about the universities to which you want to apply, as well as the courses on which you want to enrol. It is a good idea to seek the advice of peers, colleagues and friends who have studied in the UK. In addition to this, many universities attend British Council organised exhibitions all over the world. These exhibitions provide the opportunity to interact with university representatives as well as alumni. Your local British Council office will also provide information on studying in the UK
Every UK university has a website where information on the institution, the courses that they provide, as well as the application procedure can be found. All UK universities will have a prospectus available, either in hard copy form or online. Prospectuses are a useful way of getting a feel for a university and also provide detailed information on courses.
How to get a UK university a scholarship?
Each UK university will have its own application form that you will need to fill out, usually online; however, paper-based applications are also made available. The application process will vary slightly from university to university, with some universities requiring more supporting documents than others. Each university will also have its own application deadlines: please note that these may vary within an institution, according to the department. With all universities, we recommend that you apply as soon as possible, as course places are limited and late applications will not be considered.
You may find that entry requirements vary between universities, but generally, all one-year Master courses will require a qualification equal to or greater than a UK upper second class undergraduate degree as well as proof of English proficiency, for example, IELTS.
How much will I be receiving?
The amount of funding available will usually depend on the university you choose, the course you study and your current financial situation. Some universities offer full-fee studentships with maintenance grants (stipends), some offer bursaries to help students in financial difficulty, and some provide teaching positions.
What is Teaching and research assistantships?
Graduate teaching positions and assistantships are great ways to supplement your university income while gaining valuable teaching experience. Many universities offer jobs depending on the type of research you intend to carry out.
As a teaching assistant, you will be expected to provide 120 to 180 hours of contact teaching time over the university year, which breaks down to six to eight hours per week. This can include classroom teaching, tutorials, laboratory demonstrations and paper marking. In recent years, universities have offered out more of these positions. Assistantships are a cost-effective way of employing more staff while also providing postgraduates with necessary funding. New graduate teaching assistants should receive proper training and support from their department.
Vacancies are advertised internally and on each university's website. They are dependent on a departments' needs at that time, therefore, aren't available every year. As with most funding, the earlier you apply, the more chance you stand of being successful. If you manage to secure a post, it's important to remember that studying is your primary concern.
Scholarships and awards are usually awarded for excellence in teaching or research in a particular field and are given out on a discretionary basis. There is no comprehensive list of institutional scholarships so you'll have to research your chosen field for awards. Each university has its own rules about who qualifies, how much you can get and to apply. Some universities will also receive studentship funding from the Research Councils.
Source: Chevening Scholarship & Prospects
---
Educational Consultancy and Top University Placement Hotline: +44 (0) 203 856 8188
What are Russell Group Universities?
Building the Future of Architecture