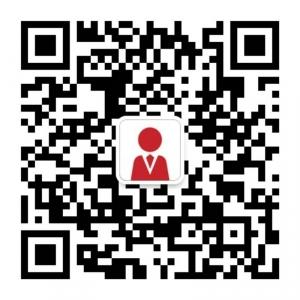 Your right to work in the UK as an international student
Students who come to study in the UK might also think about gaining some work experience or supporting themselves financially by working during their studies. Regardless of the reason, it is important to be aware of their work rights in the UK.
---
Working during your studies
Despite the recent immigration rule changes on Tier 4 Student visas, university students are still eligible to work i.e. 20 hours per week during term time and full-time i.e. 40 hours per week during the holidays.
As for new students applying for further education colleges (both publicly funded and private colleges), they will not be allowed to work.
Your eligibility to work will be noted on your biometric visa card.
---
National Insurance Number
To get a National Insurance Number you need to call Job Centre Plus on 0845 6000 643. There will be a short interview and you need to prepare the following information beforehand:
Your address in the UK (with your postcode)

Your contact phone number (mobile or landline)

Your visa expiry date

Where your visa was issued (it can be the country or the city)
They may also ask you these questions:
What is your name/surname? Do you have any other names?

What is your nationality? Do you have any other nationalities?

Your date of birth

Why are you applying for a National Insurance Number?

Do you have any disabilities?

Are you married or single?

What type of visa do you have?*
You will be given a reference number and another phone number at the end of the call. Write them down because you might need it when tracking your application.
The Job Centre Plus might invite you for a face-to-face interview, or they might send you an application pack through mail within 10 working days.
---
National Minimum Wage and taxation
In the UK, if you are aged 16 or above, the employer should pay you at a rate that matches National Minimum Wage (NMW). In 2015, for workers aged 21 or over, the hourly rate of NMW is £6.50, and for those aged 18 to 20, it's £5.13. The rate should increase in October 2015 from £6.50 to £6.70 for adults and from £5.13 to £5.30 for workers aged 18 to 20 years old.
You should have a National Insurance number in order to work in the UK, and you also need to pay Income Tax once you start earning a wage. The tax-free income is £10,600 (in 2015). The basic rate of Income Tax currently stands at 20%, meaning if your annual income exceeds the personal allowance, then the excess would be taxed at 20%.
---
New changes to college students in the UK
According to the changes to the Immigration Rules announced on 13 July 2015, there are a few things to note, for international students, who would like to apply for visa in the UK to stay after their studies under work category.
Tier 4 (General) Students at colleges are being prevented from extending their stay in Tier 4 or switching into any other points-based route (Tier 1, Tier 2 and Tier 5), unless they are studying at a college recognised by the Home Office as an embedded college offering pathway programmes designed to prepare students for entry to a higher education course.
The new change doesn't affect university students.
What IT course can I take at UK universities?
Changes to user pays UK visa application centres