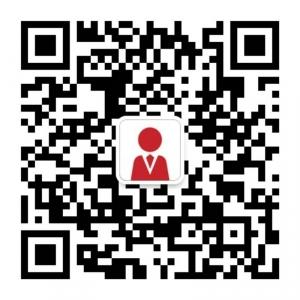 Guide for international students to find a job in the UK
Finding a job in the UK is a strenuous task. If you maintain a consistency in your job hunt process, you might be able to find your dream job. However, before considering filling in job applications, you should consider some questions about the employability.
· What do you look from a career in the UK?
· How would you describe your perfect job?
· Do you want a job that should fit around your schedule?
· Enumerate your transferable skills that may be favourable for your future employer.
An employer asks for general skills- teamwork, proactive problem-solving communication, time management, Computer Skills and Customer awareness in an employee. The specific skills are the essential skills that are required to fulfil the job vacancy. As it is said, "What employers want is directed by the Organisation's needs and the task of the role you're applying for." This specific skill can be directly related to either to your degree or the career choice to build your future in. To apply for any job, an employee should have a high standard of English, to have a clear communication.
1. Boost your employability
To improve the chances of your employability, you should indulge yourself in different job roles to get the experience of working under an employer in UK. Part-time job placements can be an exciting way to gain some real experiences. This part-time work can be linked to the course you are studying in the UK University. Volunteering can be an amazing way to gain some hands-on experience in the field you are interested in. It can also be any project that you enjoy. Several employers value the Entrepreneurial skills that a potential employee has.
2. Career Service-landing your dream job
Every UK University has a Career Services team who guide students all round the year about how to make influential CV, where to look for right jobs for you and preparing for an interview. This provides students an excellent opportunity to gain access to the relevant career advice.
3. Job Hunting resources
Apart from looking for jobs on the official job websites, you should use various social networking websites in order to get a job. Join professional networks such as LinkedIn to advertise your qualifications, achievements and experience. This network can also be used to build a network with the highly qualified professionals. You should apply to as many jobs as possible on your university portal, recruitment websites, for example Post Study, one of the platforms dedicated for international students, or your school's recruitment portal. Graduate Recruitment Fairs are regularly held on university's campus and major cities. Companies, from all around the globe, attend these fairs. You should make appointments to book a place for yourself in advance.
4. Finding your Graduate Employer
There are two ways in which you can enter into a Graduate Scheme with an organisation.
· Graduate Schemes - Many companies take recent graduates with little or no experience for Graduate Programmes. These programmes often begin from a 3-6 months to a 3-year contract. These schemes are exciting opportunities for students to have some hand-on experience of working in UK. The application process starts with an online test followed by an interview on telephone. The next stage is a final formal interview.
· Direct Entry - This involves applying with a cover letter and CV in a company. This is followed with a telephonic interview and then a final formal interview. The job can either start as an Intern or a full-time employee.
Students use either of this method to enter into UK workforce. Additionally, using your UK contacts can also help in finding jobs.
5. Work Permits and Visa
You need a Tier 2 visa to work for your employer. For more information about Tier 2, please click here. To work as an intern in a company, you will need a Tier 5 visa. To know more about Tier 5 visa, please click here.
6. Licensed Sponsor Companies
And finally, here is a list of companies that sponsor International Students with their Tier 2 and 5 visas. You can access the list by clicking here.
8 reasons why studying in the UK is better than the US
Tips to score a higher band at IELTS listening test