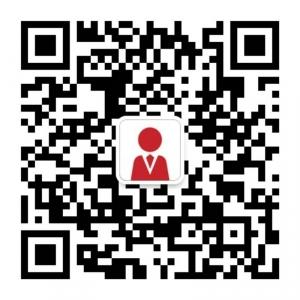 Tell your University's story to the world
Are you an international student in the UK?
Do you love making videos?
If your answers are both YES, then this is your chance to get your work featured on our website and reach over 100k views in 3 months. Your submission will be uploaded on UKuni's website and all social media channels.
What will you get?
The most liked video will be rewarded with an I-pad mini.
Students, who register with us and submit a video, will receive a 10% discount voucher for Liberty departmental store valid across all departments. Started in 1875, Arthur Lasenby Liberty started the store with the vision of an Eastern Bazaar, with a determination to change the look of homeware and fashion. By 1884, Liberty also forged strong relationships with many British designers and the protagonists of the Art Nouveau movement. The store is renowned for it's rich legacy and in-house collections of scarves, accessories, fabrics, finest designer fashion and homeware from all over the world.
Edwin T. Hall and his son Edwin S. Hall designed the iconic store in 1920's. The magnificent mock-Tudor building is located on Great Marlborough Street. And finally summing up in Oscar Wilde's thoughts on Liberty, "Liberty is the chosen resort of the artistic shopper." Register with us, submit a video and give yourself a chance to create by unleashing the inner artistic you.
Additionally, all the participants will receive UKuni goodies.
What does this involve?
You will have to make a video about the experience of an International Student in the UK. You will have to use your creative skills to make a video featuring your campus, your experience and things to do in and around your campus. Additionally, you also have to submit three photo collages for social media publicity.
The video should be of minimum 45 seconds. The maximum length of the video can be up to 2 minutes i.e. 120 seconds.

The video should be made within the campus, focusing on your life, at the university.
Once you have made the video and edited it, you have to upload it on Youtube, making the audience view private and send a link to us. We will rebrand the video and publish it on our website. Only best 10 videos will be selected by us and published on our website and social media channels. Competition winners will be decided on the basis of the popularity of their video on our website.
Who can apply?
You must be:
An International student enrolled for study at a UK higher education institution;

Be aged 18 or above;

Not a UK citizen or EU citizen;

Do not have a permanent residency in the UK;
How you can register?
You have to send us an email at competition@ukuni.net, including the following details:
Name;

Institution you are currently studying in the UK;

And, Level of study
After you successfully register with us, we will send you an email explaining the submission process.
Important dates and time:
You have to register with us to apply for the competition. The last date to register to participate is 10th of February 2016 till 11:59 pm. No registrations will be accepted after this date. You have to submit the video before 4th April 2016. Results will be announced on 4th April 2016 at 11 am. First three positions will be awarded. The first winner will get an I-pad mini.
Remember, if you have any questions, send us an email at competition@ukuni.net
5 key tips to help you choose the right university course
Student survival guide to living in Liverpool