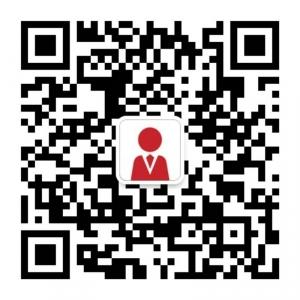 Top 5 UK University Pet Twitter accounts
Most of the universities post on social media, giving students advice and posting pictures from the latest events. However, there are quite a few universities that have unofficial animal-based accounts. If you haven't checked them out yet, it's high time that you do. Here is out list of top 5 accounts worth checking:
Reggie, The Lion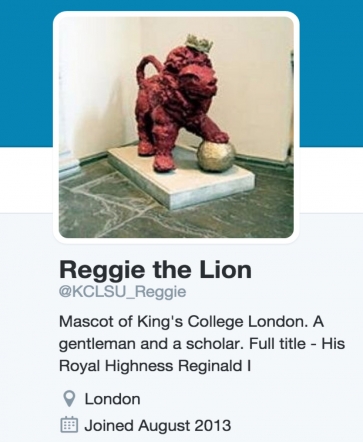 The Lion is the mascot of King's College London. King's students and alumni, from all over the world, have fought to defend and retrieve him. He is officially known as a gentleman and a scholar. Reggie documents all the proud moments and celebrates life king size.
Keele Squirrel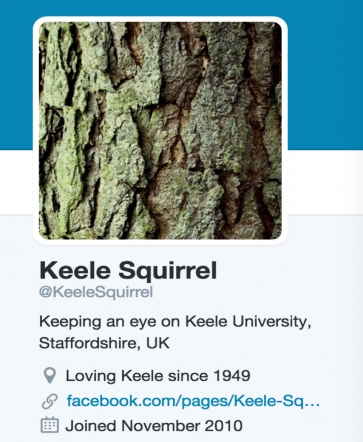 Squirrels are an important part of Keele University's Campus. Squirrels maintain twitter account whilst maintaining solidarity with one another by regularly updating students with latest news. Their twitter account is full of friendly, sarcastic and old annoyed tweets. 
Library Cat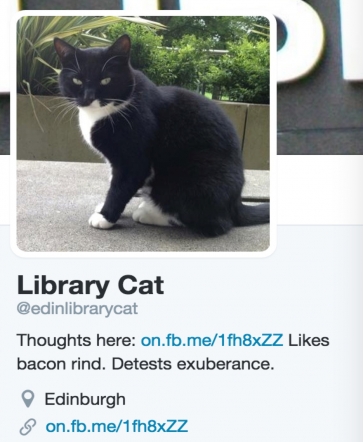 The library cat of Edinburgh University is little, warm and a ball of fur. Of course the cat is there to sleep, enjoy bacon and loathes buoyancy. His tweets and Facebook page is full of posts about interesting and new things, monologues and whereabouts. & Finally, little heads up, do not sit on his turquoise chair. He doesn't like it.
The Bath Duck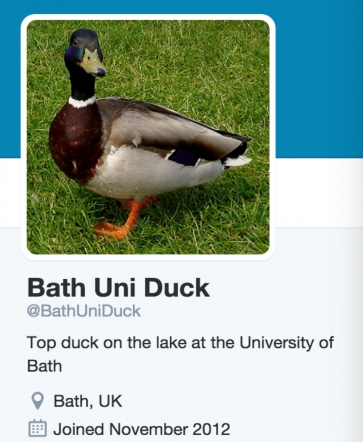 As pretty she is, the duck is a little too headstrong. But that's what you can expect. The ducks loves to eat bread and swim. Apart from answering normal questions, the Duck also answers student's questions about food. Guess, to win duck's attention, you have to get her some bread and ask about her day's swimming. 
The UEA Rabbit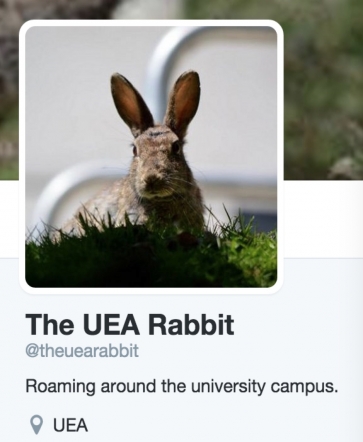 So, just to make it a little clear, there is not just one rabbit. The UEA has a lot of rabbits. These rabbits are smarter than human beings and are clearly better build to be a spy. No body has ever been able to catch the rabbit. There are just tweets about him. However, he hasn't said anything yet. 
10 things to do in London this December