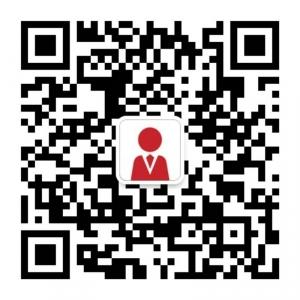 QS World University Rankings
University League Tables
Now that the long awaited QS university rankings have been published, students can now see which universities are most highly ranked worldwide. Checking the QS rankings will help potential students to decide on their future university based on a league table which measures research teaching employability and internationalisation.
12% of UK universities have risen in the QS rankings
This year 6 (12%) of UK universities out of the 48 in the top 400 have risen in the QS rankings which compares less well in terms of UK university performance than in previous years. Compare that to 47% of US universities which have risen in the rankings from last year followed swiftly by 68% of Asian universities which are fast increasing their quality. Clearly UK universities are competing on an international market, but are continuing to hold their own.
UK ranks in the top 10 universities
There was some better news for UK universities, which saw two of London's prominent universities UCL and Imperial College making 7th and 8th place and Edinburgh University being elevated into the top 20 at number 19. Manchester university also raised its ranking entering the top 30 giving the north of England a much needed boost.
Quality Indicators
QS world rankings use a range of indicators including academic and employer reputation, as well as quality of research. The rankings also highlight which universities are highest by subject, faculty and region. It is interesting to note that whilst Cambridge University fell in the rankings, it still ranks second for Civil & Structural Engineering, while in Electrical Engineering, Cambridge is ranked 4th while Oxford ranked 11th. Interestingly, Cambridge also ranked 3rd for Aeronautical Engineering while, Imperial College came 5th and Oxford 8th.
London 5th in Best Cities to Study
In terms of best cities to study, London ranks highly worldwide coming out as 5th above, Singapore, Montreal and Hong Kong. London also scored in the top 20 for overall desirability in terms of quality of life at university. Based on numbers of international students the UK continues to rank highly, with according to QS "71 UK universities" featuring in the QS World University rankings 2016-17", with 4 currently ranked "among the world's top 10." Overall, Cambridge University is ranked 4th in the world, Oxford, 6th, followed by UCL which ranks 7th and Imperial college 9th. So overall in terms of popularity and academic performance, the UK is still in a strong position with its major universities maintaining their place in the top 10 places to study.
Don't be blinded by statistics when making your choice
Perhaps what students need to ensure is firstly the academic area of expertise they wish to study and how the QS rankings can best guide their choice in terms other factors. When choosing a university, it is important to remember that you will be there for at least 3 years, so whilst academic performance is highly important, so too is your choice of region and also employer engagement and industry and research links. Most important of all perhaps, is that students choose a university based on their personal priority list and ultimately how happy they will feel at that university.
This table top 10 UK universities in QS world university ranking:
| UK ranking | World ranking | University |
| --- | --- | --- |
| 1 | 4 | University of Cambridge |
| 2 | 6 | University of Oxford |
| 3 | 7 | University College London |
| 4 | 9 | Imperial College London |
| 5 | 19 | University of Edinburgh |
| 6 | 23 | King's College London |
| 7 | 29 | University of Manchester |
| 8 | 37 | London School of Economics and Political Science |
| 9 | 41 | University of Bristol |
| 10 | 51 | The University of Warwick |
---
Educational Consultancy and Top University Placement Hotline: +44 (0) 203 856 8188
A peak at A-level results and UK independent schools
Packing up to go to Uni in the UK? We can tell you what not to leave behind