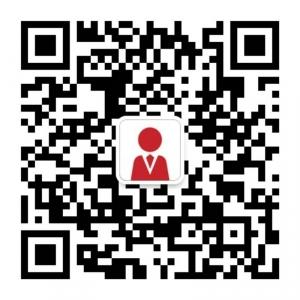 Building the Future of Architecture
The 31st of May marks 13 years after Dame Zaha Hadid received the Pritzker Prize, becoming the first woman receiving the prestigious award. 

The Iraqi-born British Architect is being honoured now by Google's Doodle, they have put together a mini site in partnership with Serpentine Galleries to guide you through the life and work of the visionary architect who sadly passed away last year from a heart attack at the age of 65.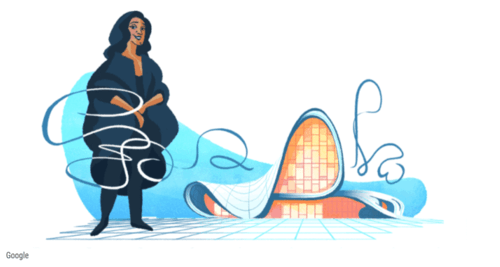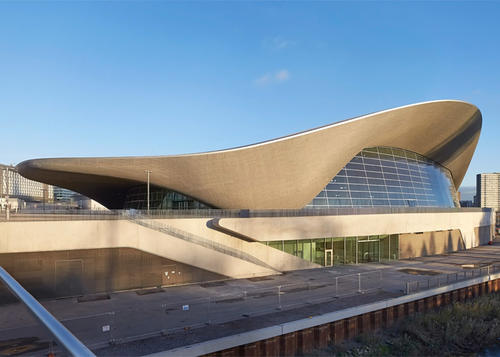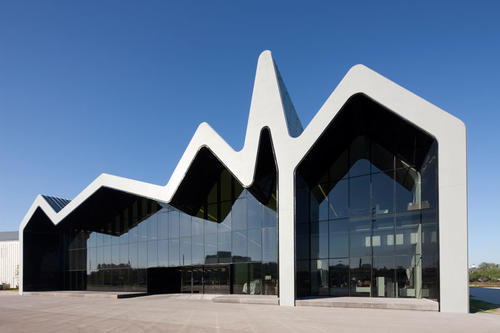 Hadid left a legacy of buildings in the UK and around the world, some of them include London Aquatic Centre, Glasgow Riverside Museum, Evelyn Grace Academy in Brixton, Oxford University Middle East Centre at St. Antony's College in Oxford, U.K., Serpentine Sackler Gallery in London, and many other masterpieces in Korea, China, Germany and the Middle East. 
Inspired by Dame Zaha Hadid work, we find appropriate to show you Universities in the UK that are in the Top20 for Architecture. Who knows, look how far studying in the UK can take you!
According to the Complete University Guide 2018, the Top 20 UK Universities for Architecture are:
University of Cambridge

University of Bath

University College London

University of Southhampton

Newcastle University

The University of Sheffield

University of Edinburgh

The University of Strathclyde, Glasgow

University of Nottingham

Cardiff University

University of Reading

University of Liverpool

University of Kent

University of West of England, Bristol

Manchester School of Architecture

Queen's Belfast University

Oxford Brookes

University of Dundee

Northumbria University

Robert Gordon, University of Aberdeen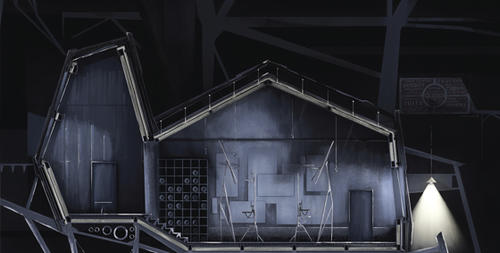 Three of our University partners in depth 

School of Architecture, Planning and Landscape - Newcastle University
This Master in Architecture is focused on studio work that aims to expand the limits of your design imagination. The structure of the course is modular and each of the modules is centred in project work, complemented by a number of talks, seminars and theoretical lectures that study the different dimensions of architecture. 
This subject is ranked in the top 5 within UK universities and their School of Architecture, Planning and Landscape has links with The University of Sidney and KTH Stockholm, particularly during stage 5 in their Erasmus and international exchange programmes.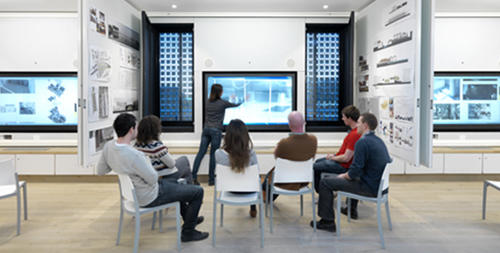 Kent School of Architecture - University of Kent
Most of the courses at the Kent School of Architecture are based on the Canterbury Campus and some of them are taught jointly at the Paris Campus, the school imparts both, Undergraduate and postgraduate courses, courses which complement other programmes in the university such as Urban Studies and Multimedia Technology and Design. The University of Kent is currently ranked in number 13th for Architecture in the Complete University Guide, being a relatively young University (50 years) Kent has shown a steady rhythm positioning itself on the top schools for architecture in the UK. 
During your time at Kent, you will be encouraged to take part od their Erasmus programme which is in partnership with Ecole Nationale Superieure d'Architecture et de Paysage de Lille in France.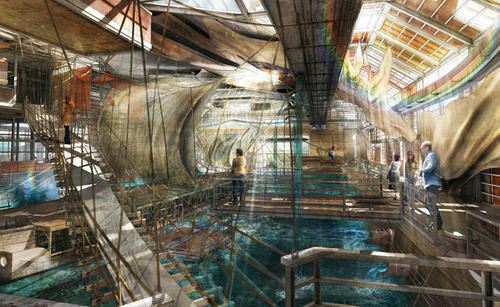 School of Architecture - Oxford Brookes University 
The variety of programmes offered at the school of architecture goes from Applied Design in Architecture (which is Accredited by the Royal Institute of British Architects (RIBA) and the Architects Registration Board) to MA in Development and Emergency Practice, the last one outstands for its unique academic setting for the study of international development, conflict, disaster management, urbanisation, humanitarianism and human rights. The rich variety of visions and approaches that the school is as equal as their diverse student population from a variety of countries and cultures worldwide, providing a vibrant learning experience for all.
We want to see you fulfilling your goal of studying and working in the UK in this field, please contact us today if you want more information about  studying Architecture in the UK.
How to get a UK university scholarship
UK student visa interview questions and answers