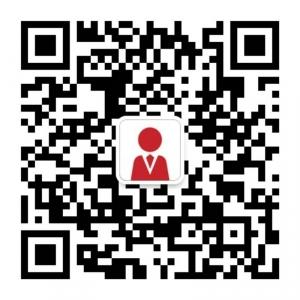 Things you'll need to remember if you are heading to the UK
If you're a student moving away from home and excited to start your course, it's important to ensure that you have the right student visa and travel documents in place along with letters of acceptance for your course. You can check the list of what you need on the university website or the British Council Website.
You'll want to settle in quickly when you arrive at university so it's important to plan carefully so that you can feel part of university life. So do a little research on the area before you come, just so it's a bit more familiar to you! If English isn't your first language, a good dual language dictionary or app on your phone is a must.
1. What not to bring!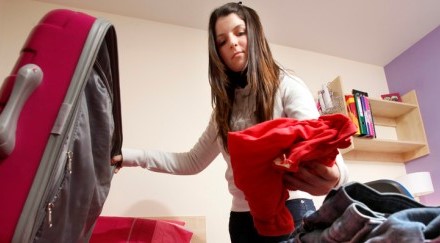 If your trip to your UK university involves a flight, you'll want to avoid lugging bulky items such as duvets or pillows. So you can pick these up quite inexpensively when you get here from most local shopping centres or even online. Keeping in touch with friends and family is really important so make sure you bring a variety of international plugs and maybe even an extension lead so you can charge all your gadgets until you get local adaptors.
2. Getting from the airport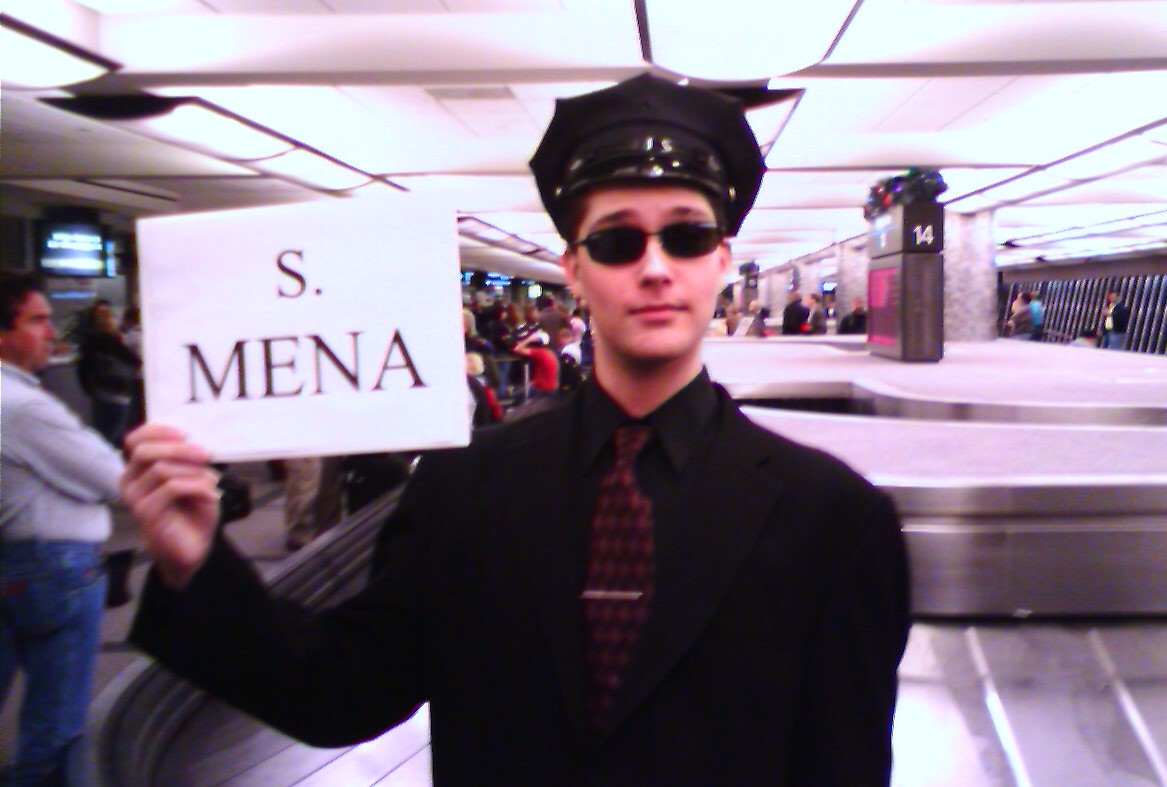 Arriving at the airport in a new city can be a daunting experience, so try and plan ahead and make sure you've decided on how you're going to get from the airport with all your luggage so you arrive on campus stress free.   Local taxi companies are metered and have standard fairs, you can also get to and from the airport by train or via the coach for a very competitive rate with Express Bus service.
3. Accommodation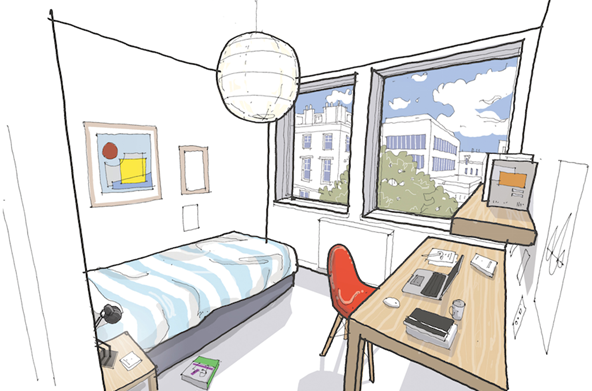 If you've planned on staying in hotel or Bed and Breakfast for your first night, make sure to check what time you are able to check in and have their address and telephone handy. Or if you're staying at halls of residence, make sure you're able to meet a representative from your accommodation block who can get you organised with a room or house key.
4. Be Weather prepared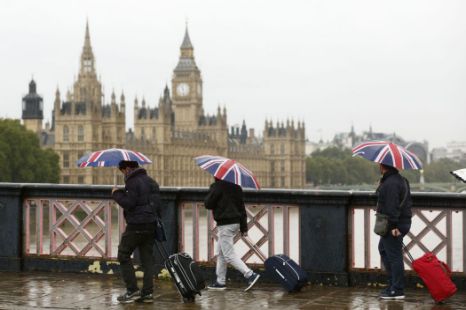 Perhaps the most important consideration to consider when you travel to the UK, is the rich and varied weather conditions. It's often said, if you're bored with the weather, just wait ten minutes and it will change. One thing is certain you may never be bored with the weather, but it is important to be prepared for it!
If you're starting university and coming from a fairly hot country, a couple of jumpers and a good fleece should certainly be high on your list of what to bring, or what to buy when you get here. A good flexible waterproof jacket with a hood is an essential, UK is at the mercy of all the Atlantic weather fronts which batter its coastline on a regular basis bringing with them rain, sleet, wind and occasionally snow! So get familiar with a good hat!
5. The great outdoors!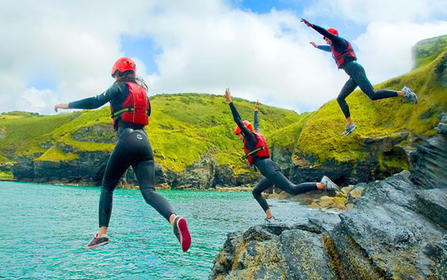 Equally, however, besides the rain and certain wind conditions, if you're a lover of the great outdoors, there's no better place to come to study as the British and in particular, its students know how to make the most of Britain's beautiful countryside and lush green terrain. We have lots of mountains, national parks, rivers and coasts where you can partake in a multitude of outdoor activities from climbing, right through to water skiing, river bouldering and for the more adventurous underground caving, horse riding or even canoeing.
6. Walk your way around!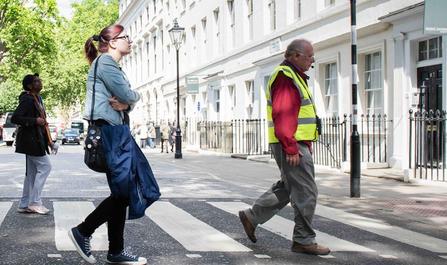 What will serve you well in the initial steps you take in your new path of study, will be a sturdy pair of shoes. Whilst most universities are set in busy cosmopolitan cities, these universities also have some of the most spectacular scenery that you can find so you'll want to dust off your sturdy walking boots out and explore. Another high point about the UK is the variety of coastline, mountains valleys and beautiful bays that we have available. There'll be lots of opportunity to take part in watersports or sailing, so some appropriate waterproof sailing clothes would be a good choice, along with some swim gear or shorts or really whatever floats your boat!
Regardless of what outdoor activities you might want to join in, you'll need to stay in touch with your newly made campus friends, so don't forget your phone and charger for waking you up, and keeping you up to date with all your social media. You might also want to throw in a regular travel alarm clock just in case, and an extension lead to charge all your electronic gadgets. UK has a 240v electrical system, so bring a couple of travel adaptors or wait until you get here, to buy basics such as a kettle, toaster or coffee machine.
7. When you're not well!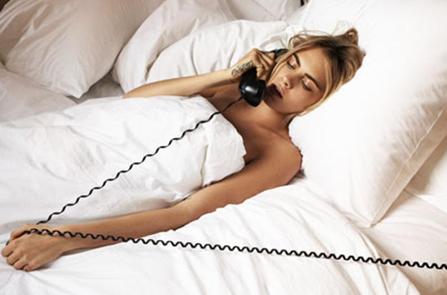 You might want to invest in a good woollen blanket so you can snuggle up on the sofa on days when you're feeling under the weather, and maybe some basic medication for colds or flus or headaches or any medication you regularly take. You'll want to register with the university doctor once you enrol in your course and we'll be able to guide you through that once you get here. However, it might be useful to bring a medical history if you have any special medical or dietary needs or allergies as well as an email address or telephone number for your own doctor and a list of emergency contacts.
Studying at a UK uni will prove to be a wonderful and unforgettable experience, we're never too far from London, and just a hop away from Ireland and Europe so take the opportunity to work hard, study hard, and make the most of this uniquely placed university and enjoy all your experiences and do some travel when you're here.
8. Above all have fun and enjoy your time here!
We know you'll be busy getting to know all your friends, but don't forget there will be times that you might be feeling a bit homesick, so don't forget to bring a few small photo frames that you can pop some pics of friends and family or your much loved pet into to make your room feel more homely. Also pop in and a few favourite treats and a couple of gifts you can give away to make a few friends once you get here! Above all, bring a sense of optimism and a sense of humour to help you overcome any obstacles and enjoy your new adventure! 
Why study a Master's at Birmingham City University
University of Northampton International College: A 'Unic' Start