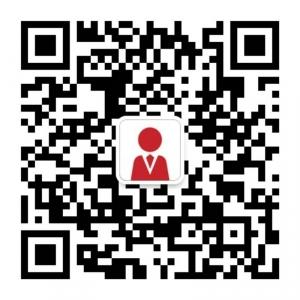 York University student perspective: I did it
---
Attending the Career Success event last year, which was organized by York's Counselling & Disability Services (CDS) and the Career Centre, gave me an amazing insight on disability in the workplace. Topics included workplace disclosure, accommodations, types of disabilities, and with all of that I was also able to network with students, staff and employers. The impact of this event left me with many opportunities, insights and awareness.
I was nervous and anxious because I did not know what to expect, both at the event and about the possible outcomes. But I soon realized I was surrounded by like-minded people and industry leaders, which inspired a sense of connection and an empowering and cohesive dynamic.
It's difficult for some students to take initiative or think positively about their disability; I surely had trouble. But I also knew that to reach my full potential I needed to break out of my shell to explore opportunities for self-improvement, including gaining a better understanding of my disability. Like me, many people are curious to explore what we can do, how high we can fly.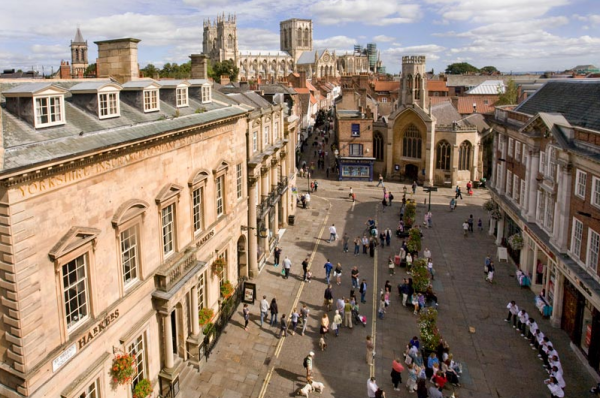 Here's what I learned at the Career Success event
The Career Success event is not all about employment, but it does shed light on what it means to be a diverse organization. Diversity encourages collective group learning, which fosters employee satisfaction and motivation. Plus, you never know what you might learn from a diverse work environment.
With many organizations present, I gained insights into current trends and got advice on how disability stigma in the workplace has changed. For example, a non-profit organization in attendance called Lime Connect believes in rebranding disability through achievements. Lime Connect offers workshops, seminars, networking events, internships, scholarships and full-time employment opportunities to students with disabilities. Amazing, right? I love how they connect employers to students, and I was really interested to learn what they had to offer.
After searching online, I discovered plenty of internships, scholarships and events in Canada and the U.S. Internships ranged from computer science opportunities at Google to financial banking at BMO, TD, and RBC. Events ranged from networking to workplace disclosure webinars. I found an amazing scholarship and internship opportunity at BMO/Lime Connect and applied. The application was easy, requiring my transcript, resume and a reference. As a first-year student, I did not expect to get the position, let alone an interview. But, I got both – and more!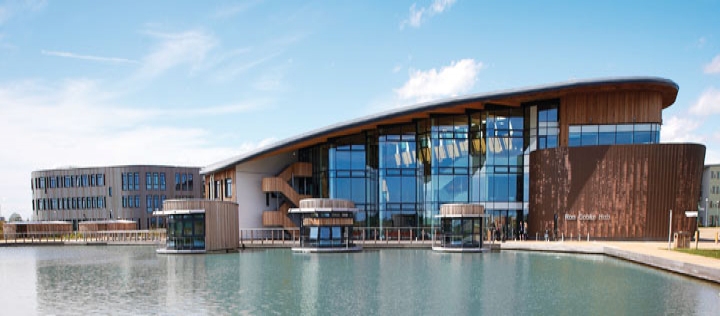 I landed a paid summer internship and so much more
In addition to being offered a paid summer internship with full benefits at BMO, I was awarded the scholarship I had applied for through the Lime Connect website. The internship was in personal banking, where I was assigned a mentor and made lifelong friends, all of which has helped me grow as a person and develop my professional network. To this day I am in contact with all my colleagues and fellow interns at BMO.
Recently, I was offered an opportunity to return to BMO for another paid internship (with a raise!); this time it will be in commercial banking. I immediately thought, "This is fantastic! Here's proof that when I take the initiative, I can determine my future and create opportunities for myself." Lime Connect also works to develop students as a whole. For example, I attended an interactive webinar on disclosure that further inspired me to be an advocate for my disability.
I was successful, but there was always a chance of failure for me as well. However, I did not let that stop me. I pushed on and here I am today, appreciating my disability and where it has brought me.
Events like Career Success represent a small step towards discovering your talent and potential. It is you who has to challenge yourself and chase after the opportunity. The connections you establish throughout your life can lead to exciting possibilities.
I never expected that the Career Success event through CDS at York would give me so many opportunities.
Now, as my journey continues, I want to motivate others to maximize their full potential. I encourage you to step outside your comfort zone. You never know what it can lead to, and how much it can change your life.
I am thankful to York University and to Lime Connect. Without them I wouldn't have had the opportunity to work at BMO and further develop myself. The possibilities are as vast as the stars.
---
Just the Facts (and a few fun tidbits)
Name: Kevin Cao
Program: B.HRM, Hons. Human Resources Management
Year of study: second
Future goals: Become a diversity recruiter, so I am able to assist in matching people's talents to the job they want. I want to bring awareness to diversity in the workplace and maximize the potential talent in every candidate.
Why I chose York: York is the only school specializing in Human Resources Management as a major, and I really wanted a degree that covers both business and human dynamics. I also love College life here at York; being active in New College has given me a sense of community.
In my spare time: I love watching reality TV, particularly shows on Bravo. Who here likes Millionaire Match Maker and the Real Housewives series?
Kevin Cao, second-year student at University of York
10 things you don't know about Nottingham University Business School (NUBS)
13 unusual UK degree courses you should consider taking