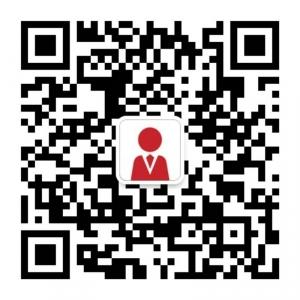 Top 10 things to do in Coventry
---
What Top 10 things can you do in Coventry?
1 - Culture capital
Coventry is home to a wealth of arts and cultural attractions. The Herbert Art Gallery, pictured, hosts a wide range of free and low-cost art and historical exhbitions and events. You can also find out more about Coventry in the History Centre.
Coventry Transport Museum celebrates the city's motoring heritage. Admission is completely free to see the world's largest display of British road transport as well as the world's fastest car, ThrustSSC.
If you're feeling theatrical, the Belgrade Theatre puts on a wide range of plays for all tastes. Find out what's on here.
And of course, don't forget our world-famous cathedral...
2 - Dreaming spires
As well as our beautiful cathedral, which is an interesting fusion of Gothic and modern architecture, Coventry is also home to a further two spires - those of Christ Church and Holy Trinity Church.
For a view of all three, take the footbridge into town from Spencer Park over the railway line and Central 6 retail park.
3 - All you can eat
In addition to a Starbucks and Costa coffee on campus, and a variety of eating options available in TheHub, Coventry is also home to a good selection of restuarants.
From chains such as Pizza Express, Bella Italia and Cafe Rouge to local independents such as Habibi's, Da Vinci's and Lickety Lick's, there's plenty of choice for all appetites.
4 - Smells like team spirit
Into your sport? Major sporting events such as Rugby Union's Heineken Cup and the World Snooker Championship are regularly held at the Ricoh Arena.
For those who prefer the rink to the pitch, Coventry also has a very successful team, the Coventry Blaze, who regularly play at the Skydome complex.
5 - Park life
Coventry is blessed with lots of open spaces where you can have a picnic, read a book or relax with friends.
The Memorial Park and the grounds of Coombe Abbey are among the best.
6 - That's entertainment
There are many options for your entertainment right on your doorstep. Why not have a go at ice skating at the Skydome or take in a film at the Odeon cinema.
Our very own Square One Cinema, based in TheHub, also hosts weekly films and events.
7 - Brand republic
The main shopping centre is only five minutes away from TheHub. Here you can find all the major high street brands. We also have an Ikea store in the city centre.
Central 6, a retail park five minutes' walk from the centre, is also home to household names including TK Maxx.
8 - Memory lane
Take in the impressive architecture of Medieval Spon Street, browse through its unique boutiques, then take a break in one of its independent cafes.
9 - History boys
Interested in what it was like to be a Roman soldier? Why not explore the Lunt Roman Fort, the partially-reconstructed site of timber ramparts, a granary and a gyrus (horse training area) - a feature not found anywhere else in the Roman Empire.
10 - All's well that ends well
Done all that? It's time to explore the surrounding area. Why not start with Stratford-upon-Avon, Shakespeare's birthplace - just a 30-minute journey by bus.
If you would like any further information about life in the UK please contact service@ukuni.net
Newcastle University in world's top one percent
Loughborough University new London campus