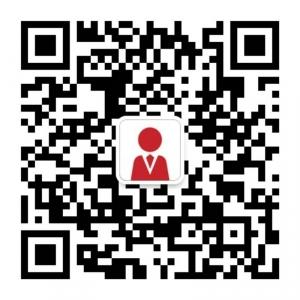 How to choose the best student accommodation in the UK?
For international students who are coming to study to the UK is vital to find a safe, comfortable and affordable accommodation. There are a few things to consider before signing a contract, whether you want to live alone or share? Living in the University Campus, private student halls, or renting in the private sector, these three pathways are the most common to choose from.
University Student Accommodation - (Student Halls)
If you like walking or cycling to Uni, checking up what your university has to offer could be your best option, although you need to do it with at least 2 months before coming to the UK depending on your university. Student halls normally offer a few options to choose from, either you want to have your own room, with your own kitchen and private bathroom or you can share a kitchen and bathroom. There is also the option of catered and self-catered; for catered, students are provided meals during weekdays; for self-catered, students prepare meals by themselves. If you are coming to study in London most of the universities do not have in-Campus accommodation for space reasons but universities outside London tend to guarantee a space for all international students.
PROS: Usually university halls have a very sociable environment, lots of activities are organized by the university.
CONS: You can't choose who you will be placed within case you decide to share. Keeping the common areas tidy can be a bit more difficult depending on the number of people you are sharing with.
Private Student Halls
Another option quite similar to university-managed student halls are the private halls, these ones are managed by private companies, this option is very popular amongst international students, our advice is if you are considering this option is, take your time to make a proper research, don't just go for the prettiest, coolest or newest, check the area where they are, which bills are included, which facilities are in place, for example, laundry (shared or in-room), gym, security and also check if they organize activities, it is important to stay social and connected, this can make a big difference during your stay.

These are good examples of private student halls with residences all over the UK are: The Nido Collection, Unite Students, IQ Student Accommodation, Pure Student Living, UrbanNest, and X1 Lettings
PROS: Normally these complexes are newer than the University managed ones, and tend to have a better location. If you are living away from home for the first time this is a great option, you are living independently but with some of the benefits of living at your parents.
CONS: Been in better locations can make these accommodations pricier than the university halls.
Independent Renting
Renting a flat or sharing a room in a private flat is not for everyone. If you want to live on your own there are a few expenses you need to consider, certainly, you will have more privacy and freedom but as well it can be isolating, if it's your first time living abroad and living away from your parent's house it can be a challenging experience but also very rewarding, especially cause you need to be more independent.
Some of the fees of private renting that you need to consider are deposit (normally one month's rent), current month's rent, agency fees, furniture fees and council tax, broadband service, gas, electricity, and TV license.
IMPORTANT: Before you sign a contract or paying a deposit, it is really important to visit the flat in person to check everything is satisfying and it is in good condition. When you sign the contract, you need to read the clauses in detail to avoid unfair rules and charges.
Using a credible, authoritative, reliable website for a rental is imperative to avoid scams and landlords from hell, here are some popular rental websites in the UK like Gumtree, Zoopla, Rightmove, and Spareroom, London's only Move Flat and the newest one which we have heard really good ratings from students is OpenRent.
PROS: You can choose wherever you want to live according to your budget.
CONS: Building a "home" from scratch can be pricier, basically you need to buy everything unless you are joining an already equipped house share. Some students have shared their experiences about private renting and a common factor was they felt "lonely" at times. Something to consider.
---
Educational Consultancy and Top University Placement Hotline: +44 (0) 203 856 8188
How to apply for IELTS in the UK - Infographic!
These UK universities charge application fees