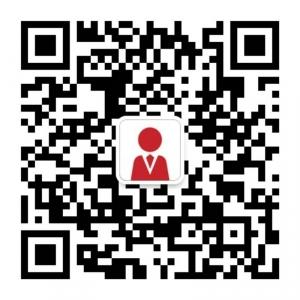 10 reasons to study at university of Birmingham
1. Industrial links
If you're looking for a university which is in the hub of industrial England and has a multitude of opportunities for working on industrial placement projects, then University of Birmingham is the choice for you. Sitting in the heart of industry, the University of Birmingham has built up exceptional links with local employers in the area for which it carries out a range of research and industrial projects. Whether it's chemical engineering or bio-engineering, the University of Birmingham has superb industrial links with industrial projects that have changed lives.
2. Global Impact
Ranked first in the UK for dentistry in terms of its 3* and 4* research where academics work with FTSE 100 companies such as Unilever, Phillips and Mars as examples, the University of Birmingham attracts academics from around the world. It has also had global impacts on health and lifestyle by trialling products for conditions such as diabetes and heart disease.
3. Vibrant student campus
Students are attracted to University of Birmingham from schools worldwide because of the quality of education provided in a range of subjects particularly engineering and science. As such there is a very vibrant, welcoming and cosmopolitan campus with many cultural and social events to suit your interests and tastes regardless of where you come from.
4. Research excellence
81% of research carried out by the University of Birmingham was rated as internationally excellent at 3* or world leading at 4* according to the 2014 Research Excellence Framework. The university also rates globally in terms of the global impact of its research with 87% of its research having a global impact. This impacts on its rating as one of the top universities globally and therefore informs its academic curriculum giving students excellent case studies and experience of real world problems in engineering, chemical and genetic research practices.
5. Top for sport and rehabilitation
Research has placed the university amongst the top 3 for sport science, exercise and rehabilitation. This has impacted on local communities by helping them adopt healthier lifestyles and diets. Such work also provides students with the opportunity to get involved in community projects which give them practical real life experience which will ultimately assist them in finding employment when they leave university.
6. Top for technological advancements in Physics
University energy experts are leading the way by gaining UK investment for clean-cold technologies in a bid to service the growing demand for refrigeration which is likely to overtake the demand for heating by 2060. Quantum technological research is being undertaken which will impact on industries from construction to healthcare. Physicists are at the forefront of technology, analysing data from the Large Hadron Collider to find evidence of new particles which will be relevant to technological advances in the future.
7. Success rates
The university has an impressive success rate in terms of achieving employment or going on to further study after graduation with 96% either employed or in further study according to Which? Research. Moreover, there is an 88% satisfaction rating which confirms that students are either happy or very happy with the university with 72% being satisfied with the student's union.
8. Great food & Environment
The city boasts more miles of canals than Venice and is one of the greenest cities in the UK. It has attained growing popularity with foodies for its reputation for great restaurants and is second only to London for the number of Michelin starred restaurants it boasts. As one of the youngest populations in Europe with 40 % being under the age of 25, Birmingham is extremely welcoming to students.
9. Life sciences
Leading research into life sciences, the university has the biggest medical faculty in the uk and has a growing life sciences sector attracting international funding. Their studies include combatting antibiotic resistance and ways to tackle it as well as how to combat liver disease and diabetes, or how to use immunotherapy to fight cancer. Cutting edge research into genome sequencing is helping to understand, control and monitor outbreaks of Ebola virus and similar diseases around the world. Forestry research is also showing how trees can transform future increases of carbon dioxide in the atmosphere.
10. Rankings
The university of Birmingham ranks 82 in the QS world university rankings and is in the top 101-150 out of 500 for the Shanghai Jiao Tong rankings which places the university joint 9th out of 37 universities which appear in the top 500. The Times Higher Education rankings which use 13 criteria on which to rank universities.
Regardless of what subject you choose to study, by choosing the University of Birmingham you will set a firm course for your career in the future by enrolling in a university which can name 8 Nobel Laureates and 2 prime ministers among its alumni.
We need to talk about... Mental Health
Salford's MediaCityUK gets "green light" on £1 billion expansion