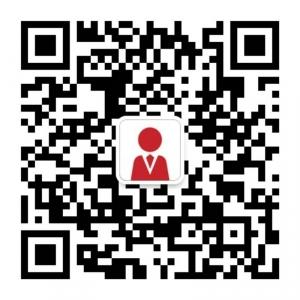 Your ultimate guide to a cracking Easter weekend and beyond!
With Lent long gone and Easter weekend just around the corner, it's time to get planning! Whether you are looking for a traditional Easter Weekend, a wild time, an extended break, or just to relax and chill this weekend all are included in our Ultimate Spring Guide for Students!
The Traditional 
Hocktide Festival 
When: Easter Tuesday 
Where: Hungerford, Berkshire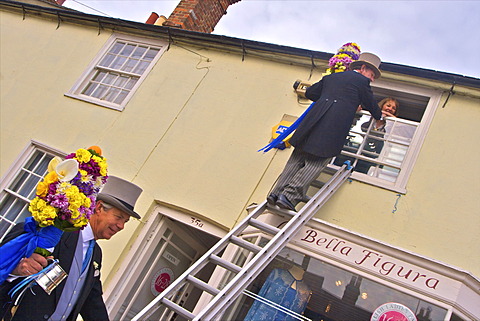 Hock tide, or Hock Day is a very old term for the Monday and Tuesday in the week following Easter. Hocktide is one of the oldest festivals in the UK, dating back to 1002! There will be a parade – beginning at 8am - through the town of Hungerford, performances of ancient stories and a traditional Easter Sunday dinner for all at the old Corn Exchange (must be booked in advance). Despite the early start, the event is guaranteed to be an interesting day out, so head over to Hungerford and see the Orangemen and Tutti Wenches and experience a bit of British cultural history! 
So, if you are studying at UCLAN, Lancaster, or Edge Hill and fancy a bit of local tradition, head over to Weavers Square, Heptonstall where their Weaver's Square to join in the festivities!
The Cosmopolitan 
Easter Parade
When: Easter Monday 
Where: Battersea Park, London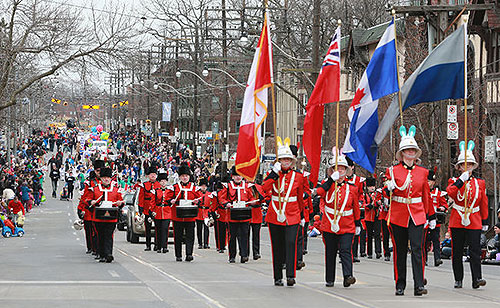 As you know, there is always plenty to do in London each weekend and this weekend is no exception! Although the traditional Easter weekend is from Friday 14th to Monday 17th, activities in London often take place over two weeks. For a full list of events, visit: Time Out London, Easter Break. 
If you want to celebrate Easter like a local Londoner, we suggest heading over to Westminster Abbey, St. Paul's Cathedral, or St. Martin in the Fields for a traditional Easter Service before tucking in to a traditional Sunday Roast! After that you can take part in one of the many Easter Egg Hunts taking place across the capital. Once you have had enough of chocolate, roast potatoes and stuffing, head over to the Easter Parade at Battersea – the highlight of the Easter Weekend each year - and finish the day in style! 
Other highlights include: A free performance of The Passion of Jesus, with over 100 performers at Trafalgar Square, and a Golden Lindt Bunny Easter Egg Hunt at Hampton Court Palace.
The Romantic 
The Tall Ships Regatta 
When: 13th to 16th April 
Where: Greenwich and Woolwich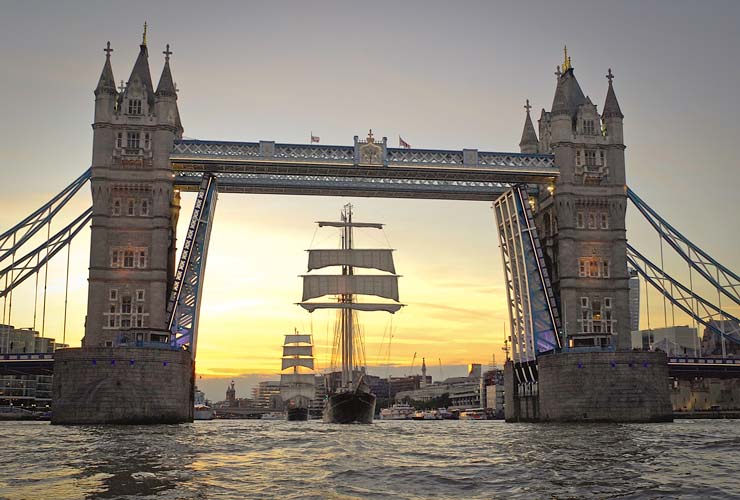 See the magnificent tall ships as they return to the London riverfront. A fleet of more than 30 ships will sail down the river for four days of festivities in the capital over the Easter Weekend, as the crews prepare for the annual transatlantic race to Canada. For the thrifty there will be events along the shore with a dazzling firework display, for those looking to spend a bit more, you can attend a VIP two-hour cruise down the Thames. So, what are you waiting for, get booking! 
Make a day of it! Nearby: Cutty Sark, Greenwich Market, the Royal Observatory, National Maritime Museum, Old Royal Navy College, and the Royal Arsenal Woolwich.
The Wild 
Fever 105 4th Birthday Party: Joey Negro 
When: Thursday 13th April 
Where: Fever 105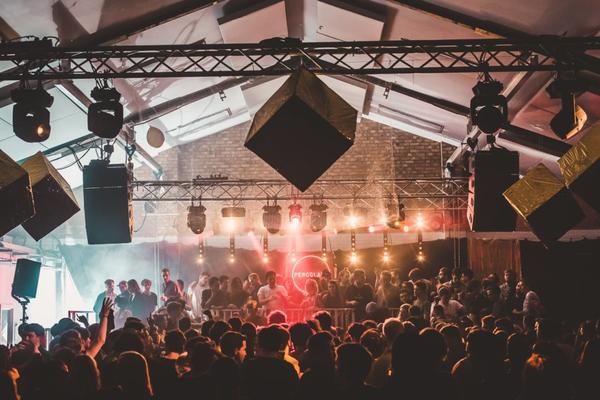 Up for a wild night in the city? Fancy a seven-hour dance-off marathon? Then head over to Fever 105 and work-off all those roast dinners and Easter Eggs and celebrate Fever 105's 4th Birthday this Easter. The party will be hosted by Joey Negro who will be doing his first ever London all-nighter. Don't forget your high-heels and flares because this is going to be one hell of a disco party! 
The Long Weekend
When: Friday to Tuesday
Where: Europe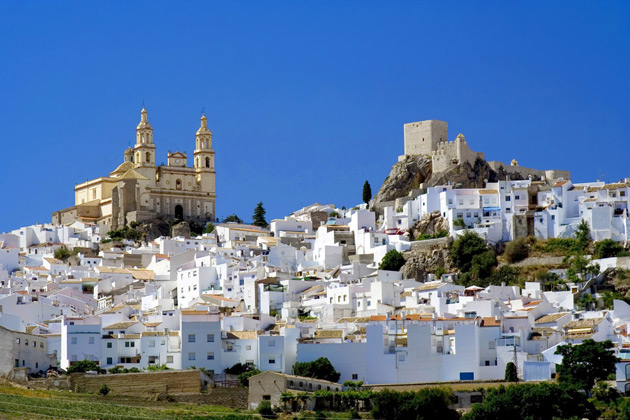 Looking for a bit of Easter Sun? Then head to Andalusia (Spain) for a long weekend. Seville's Holy Week celebrations (April 9-16) make the city an exciting place to be. Whilst the temperatures, set to be in the mid 20s, make it the perfect Spring Break destination. However, accommodation can be hard to find. If you prefer the coast, Marbella and Nerja are two of the best resorts. (If you will need a visa to entre Schengen area, there is our visa guide)
So, there you have it the UKuni teams top 5 picks for this Easter Weekend. Don't forget that there will be many more events happening across the country as people celebrate the second most important festival of the year. So, make sure to check out what's going on in your local area!
Interview with a business student from University of Sheffield
Schengen Visa Application Guide for International student - How to apply for a Schengen Visa