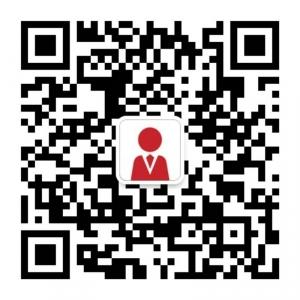 Schengen Visa Application Guide for International student - How to apply for a Schengen Visa
What is a Schengen Visa?
A Schengen visa obtained by any of the Schengen Area member countries allows free movement to its holder within the whole Schengen Zone, regarding the European Union Schengen members as well as the EFTA Schengen members, up to its validity and timeframe.
The Schengen Area Member States include:
Austria, Belgium, Czech Republic, Denmark, Estonia, Finland, France, Germany, Greece, Hungary, Iceland, Italy, Latvia, Lithuania, Luxembourg, Malta, Netherlands, Norway, Poland, Portugal, Slovakia, Slovenia, Spain, Sweden, Switzerland and Liechtenstein.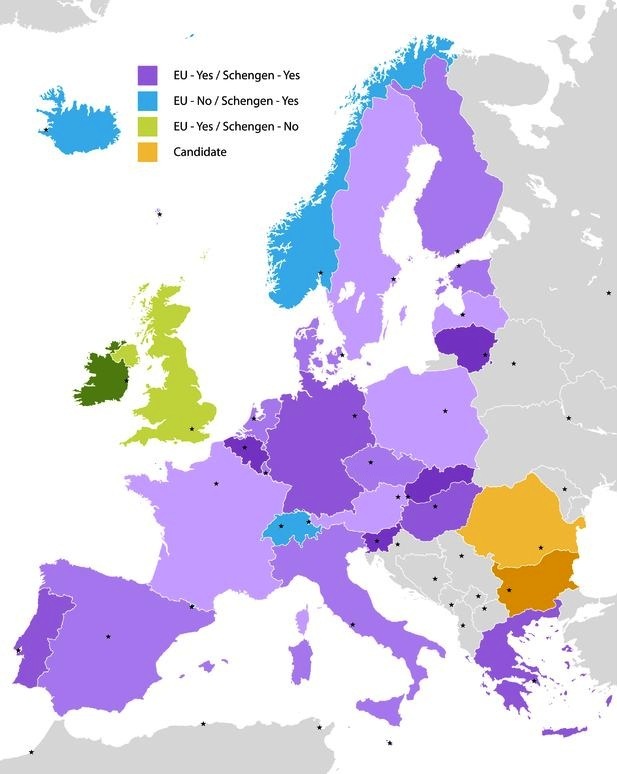 What do I need to apply?
Passport endorsed with valid Leave To Remain in the UK
The applicant must obtain Leave To Remain in the UK for one of the following: as a student, work permit holder, HSMP, Tier 1, Tier 2 etc.
The UK residency permit must be endorsed in the actual passport (or on a new biometric ID card). Home Office stamps/vignettes that are on separate documents will not be accepted by the embassy.
The applicant's UK Leave must exceed the validity of the requested visa by more than 3 months. The embassy no longer issues visas for travel during the last remaining 3 months validity of the UK residence permit.
The passport validity must exceed the validity of the requested visa by more than 3 months and must have a full blank page for the visa stamp and an additional spare page.
A Schengen visa application form
The Schengen application form must be completed and signed by the applicant/guardian (Schengen application form).
2 current passport sized photos for each application
The photographs must be (45mm x 35mm), coloured, less than one month old, taken against a white/pale grey background with good contrast clear/good quality image, printed on normal photographic paper, full face without sunglasses or head covering. Scanned images will be rejected by the French Embassy.
Supporting documents requirements for a French Schengen Tourist Visa (requirements may vary):
Letter from UK Employer and last 3 payslips; or a letter from accountant (if self employed) or letter from university (if school trip/student letter requires statement of responsibility for student while in France and full itinerary). The letter must be on official letter headed paper, be less than 1 month old at the time of application submission, it must state your current work/course status, it must be signed and have full contact details;

Dependants of the primary UK Leave sponsor (eg husband/wife/child) are required to present the sponsors' original passport and where applicable , their original marriage/birth certificate. The marriage certificate must be in French or English. Marriage certificates in other languages must be translated and the translation must be authenticated by the respective embassy in the UK. Non-UK marriage certificates should be legalised/authenticated at the respective embassy in the UK irrespective of the written language.

Possess a confirmed return ticket to France, or confirmation from travel agent showing proof of payment (no open ticket itinerary). Where travelling any significant distance from the initial port of entry into France, proof of the means of transport used to get to the other destinations must be supplied.

Proof of Hotel reservation confirmation required from the actual hotels throughout the whole itinerary showing the hotel's full contact details, proof of payment and applicant's name. If visiting friends/relatives; a French certificate of board and lodgings (Attestation d' Accueil) must be obtained from local French Town Hall or Police Station - It should be noted that the embassy will only issue a visa valid for the duration of the stay with friends/family - Proof of accommodation is required throughout the entire trip.

Proof of financial means of support for the duration of the stay in France (a minimum of €60 per day). Evidence by way of original travellers cheques, signed by the applicant (ideally with purchase receipt) OR the most recent month's (original checking account) bank statement where the closing balance date is less than one month old at the time of the application submission date, otherwise an additional current balance printout must be provided to corroborate the accounts' current balance. Must be a personal current/checking account (NOT SAVINGS). Overdrafts are not accepted, nor are credit card statements - Alternatively, Travellers cheques can be provided. The applicant's name must be on the travellers cheques' payment receipt or they need to have physically signed the cheques;

Travel Insurance must cover Schengen region (NOT JUST FRANCE), repatriation is compulsory. The documentation must show applicant name, their policy number and the amount of cover. The policy must cover the duration of the visit (An annual cover policy will improve the chances of being issued a longer term multiple entry French Schengen Visa). 
Proof of car insurance to drive in Europe must be provided along with copy of vehicle ownership(log book) or rental agreement.
Minors - Require a full birth certificate, both parents' original passports (and original marriage certificate if married). Full Birth Certificates (showing both parents' names) must be in French or English. All certificates in other languages must be translated and the translation must be authenticated by the respective embassy (both documents required). Unless stated otherwise, all non-UK registrar issued certificates will require authentication/legalisation at the respective country's embassy in London irrespective of the written language;
Nationalities application extended processing times:
Nationals from the following countries should take into consideration the longer visa application processing time i.e. 2-3 weeks: 
Afghanistan

Algeria

Bangladesh

Belarussian

Burma

Burundi

Colombia

Congo(Zaire)

Egypt

Indonesia

Iran

Iraq

Jordan

Kuwait

North Korea

Lebanon

Libya

Myanmar

Nigeria

Oman

Pakistan

Palestine

Philippines

Qatar

Rwanda

Somalia

Sudan

Surinam

Syria

Tunisia

United Arab Emirates

Vietnam

Yemen

Zimbabwe
Nationalities that require a Schengen visa to enter Schengen zone:
Afghanistan

Algeria

Angola

Armenia

Azerbaijan

Bahrain

Bangladesh

Belarus

Belize

Benin

Bhutan

Bolivia

Botswana

Burkina Faso

Burma/Mynmar

Burundi

Cambodia

Cameroon

Cape Verde

Central African Republic

Chad

China

Comoros

Congo

Cote D'ivoire

Cuba

'Democratic Republic of Congo 

Djibouti

Dominican Republic

Ecuador

Egypt

Equatorial Guinea

Eritrea

Ethiopia

Fiji

Gabon

Gambia

Georgia

Ghana

Guinea

Guinea-Bissau

Guyana

Haiti

India

Indonesia

Iran

Iraq

Jamaica

Jordan

Kazakhstan

Kenya

Kiribati

Kosova

Kuwait

Kyrgyzstan

Laos

Lebanon

Lesotho

Liberia

Libya

Madagascar

Malawi

Maldives

Mali

Marshall Islands

Mauritania

Micronesia

Mongolia

Morocco

Mozambique

Namibia

Nauru

Nepal

Niger

Nigeria

North Korea

Northern Mariana's

Oman

Pakistan

Palau

Papua New Guinea 

Peru

Philippines 

Qatar

Russia

Rwanda

Samoa

Sao Tome And Principe

Saudi Arabia

Senegal

Sierra Leone

Solomon Islands

Somalia

South Africa

Sri Lanka

Sudan

Suriname

Swaziland

Syria

Tajkistan

Tanzania

Thailand

Timor-Leste

Togo

Tonga

Tunisia

Turkey

Turkmenistan

Tuvalu

Uganda

Ukraine

Uzbekistan

Vanuatu

Vietnam

Yemen

Zambia

Zimbabwe
---
Send us an email if you have any questions regarding visa to:
visa@ukuni.net
Your ultimate guide to a cracking Easter weekend and beyond!
Pictures - This is how our photography workshop with NUA went!