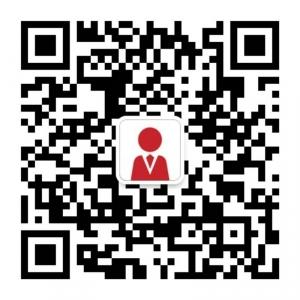 Study in Scotland for International Students
Scotland has some of the top universities in the world. Scottish universities offer highest rate of employment to their graduates. Recently, members of the Scottish Parliament call on UK government to reinstate post-study work visa, which was allowing international students to stay in Scotland to work after graduating, were dropped in 2012. David Watt, the executive director of the IoD in Scotland, also said that Scotland's success depends on post-study visas. The foreseeable future working posibilities could be a good enought reason to study in the Scotland!
Apart from that, in terms of history, Scotland has garnered the reputation for producing creative thinkers. Scotland has some of the best universities in the world. According to a recent survey, graduates from Scottish universities find employment or are pursuing further studies within six months. The Universities in Scotland where you can apply to study in:
The university gives you an opportunity to study in 13 different colleges in Scotland. The university provides you an option of beginning with Higher National Certificate (HNC), going further to pursue your degree education. This university is your chance to take your career at next level.
University of Glasgow assist students in realizing their potential and overcoming obstacles to get successful at the university. University's student union's activities, events or clubs will assist you in realizing your potential, pursue your passion and boost your employability.
The university firmly believes in contributing to world leading research, provide an outstanding student experience and aid the community in achieving development. Recently, REF rankings affirmed GCU as a world-class research institution. The university also has campuses in London and New York.
The university plays a vibrant role in providing comprehensive personal and professional training. The university aims to make a positive change in the lives of the students, society and world.
Glasgow School of Art:
Glasgow School of Art has produced BAFTA award winners. The school's innovative approach towards the curriculum, theories and exams, give a chance to students to unleash their creative potential.
Royal Conservative Scotland:
RCS is a school of music, drama and dance in Scotland. RCS nurtures a very friendly and welcoming environment, which gives a chance to flourish and develop.
University of Aberdeen is making a conscious effort by participating in knowledge exchange and propose innovative solutions for contemporary problems faced by the community.
The university aims to offer all best facilities and support provided to international students to motivate them towards a successful career.
The university is continuously awarded award for providing UK's best student experience to the students. The Times &Sunday Times awarded the university as the Scottish University of the Year.
The university aims to create an inclusive environment, to nurture the students and assist them in professional growth.
The university values student abilities and dedication towards their course. The university offer its students flexible learning opportunities.
Studying in University of Edinburgh allows students to undertake independent research with the support of university's teaching staff.
The university believes in nurturing talent, sharing knowledge and shaping communities from all round the world.
With other campuses in Dubai and Malaysia, the university has the largest international student cohort of any Scottish University.
Contact us today, if you would like to know more about Universities in Scotland.
Interview with a PhD student - Wei Chen
Turning Monday blues into Monday motivation