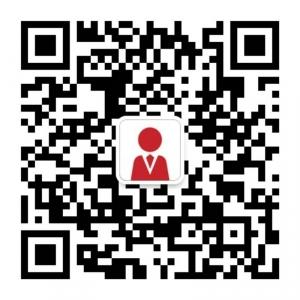 An introduction to types of master's degrees
A master's degree is an academic qualification awarded to individuals who successfully demonstrate a higher level of expertise in a particular field of study. Generally, there are two types of master's degrees in the UK:
Course-based master's degree is based on structured course modules, which are taught through lectures, seminars, laboratory work or distance learning.
Research-based master's degree requires the student to work on their own research project in their chosen field of study. Normally, research master's degree takes a little more time to get completed.
Types of master's degrees in the UK
Master of Arts (MA)
A Masters of Arts degree is usually awarded in arts and social sciences subjects i.e. communications, education, linguistics, language, literature, geography, music and history. For a taught programme, students have to attend various lectures, seminars and are assessed through an examination and a dissertation/ independent research project.
Masters of Letters (MLitt)
The Masters of Letters is very similar to a Masters of Arts degree. This degree is usually awarded by selected universities, which are mainly in UK and Ireland. This degree is often seen as a distinction in comparison to Master of Science and Master of Arts degree.
Masters of Science (MS, MSc)
A Masters of Science is awarded in sciences subjects i.e. biology, chemistry, engineering, health and statistics. However, some universities categorize the disciplines of economics and social sciences under the category of both arts and sciences. It solely depends on the institution choice as to how they want to categorize their master's degree's program. It is important to remember that, in some cases, MS/MSc has a stronger research component. This can make an MSc to be perceived with more weight than an MA, in quite a few industries.
Master of Research (MRes)
A Master of Research degree is drafted to provide training on how to become a researcher. This degree qualification contains significantly larger research element than MA or MSc programme. An MRes might be advantageous if the students are interested in pursuing a Ph.D. or entering into a research career. Some institutions may name the degree MRes style degree as MSc. Degree. It is always worth checking out the course content before you apply.
Master by Research (MPhil)
A Masters by Research is an advanced research-based degree, which gives students a chance to focus on a particular topic-in-depth and independently. MPhil is largely focused on a single large research project. Generally MPhil is considered as harbinger to a PhD. degree programme. This degree takes a little longer to get completed than other types of master's degrees. Usually, the length, time and status awarded to complete MPhil degree depends upon the institution you want to study in.
Master of Studies (MSt)
A Master of Studies degree is taught only in few places namely: Oxford, Cambridge, Canberra and Dublin. A MSt degree can be compared to either MA or MSc degree. Generally, MSt degree requires a provisional enrolment for a PhD. in a few cases. The need to categorize master's degree comes from the fact that at 'Oxbridge', most of the students, who have completed their Bachelor of Arts are automatically awarded an MA, after a definitive time period has passed. MSt is awarded to those students who have successfully completed the coursework to gain the title.
Contact our advisers today to begin your application to study a post graduation programme in the UK.
Goldsmiths partners with Curzon to open campus cinema
Cheapest UK universities in England (excluding London) for international students