Scholarships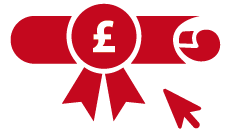 York St John Global Undergraduate Scholarship (York campus only)
International students who are successful in gaining offers for the following 8 undergraduate taught courses will be eligible for a scholarship...
Times Top 10 Ranking Subjects
World Ranking


About
Established: 1841
York St John University is an outstanding university, known for its academic excellence and responsive nature, always putting the student at the heart of everything it does. The magnificent York St John campus is located in the centre of the historic City of York, facing the world-famous York Minster across the city walls. Our campus is a place where modern buildings meet Victorian architecture. It's a place to study in innovative, specialist learning spaces, or unwind in award-winning gardens. As a compact university with a cosy campus, we can offer you a tailored experience with small class sizes. Our staff go the extra mile, which is why 95% of students believe we have good teachers and are satisfied with their overall learning experience (International Student Barometer 2021) The award-winning campus has undergone a £90 million transformation over the past 10 years to ensure students benefit from the right environment in which to study and live. In 2021 we opened a brand new Creative Centre on campus. It's the new home for our music and computer science courses. The Creative Centre is a space for you to cultivate your creativity and bring your ideas to life
Entry Requirements
Undergraduate: NA
Postgraduate: Students want to apply taught Master's programmes normally require a Second Class UK honours degree, or its foreign equivalent.