Scholarships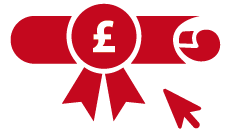 The University of Winchester International Student Scholarship

The University of Winchester Postgraduate Scholarship

he University of Winchester Alumni Masters Scholarships
Times Top 10 Ranking Subjects
World Ranking


About
Established: 1840
The University of Winchester is located close to the centre of the ancient cathedral city of Winchester, an hour away from London in the shadow of the beautiful South Downs. It also has a site in Basingstoke known as Chute House in the heart of its vibrant commercial sector. Winchester is a more personal University, with under 6,000 students studying a broad range of programmes at both undergraduate and postgraduate level. The culture of the University is informal, with an emphasis on providing a supportive community for students to unlock their potential and become the best they can be in their chosen careers.  The institution has a long history, having been established in 1840, and it combines this heritage with innovative and forward-looking teaching and learning. Research and knowledge transfer is also key, underpinning all its teaching, from Foundation Degree to PhD level. Winchester has scholars who are at the very forefront of their disciplines. 
Entry Requirements
Undergraduate: For entry onto postgraduate programmes you will need to show that you have achieved a satisfactory educational standard equivalent to a first degree from an approved university. You should enclose transcripts of your academic achievements with your application, together with information about any qualifications that you are taking but are yet to complete. Further details about Entry Requirements are given on our website. We also require a copy of a student's passport and if applicable current visa if they are already inside the UK or any previous UK study visa. Mature students, who are 21 years old or over at the time of entry, may be exempted from the standard entry requirements. Alternative qualifications including work experience can be taken into account. For some programmes, you will need to show that you have achieved the required standard in particular subjects relevant to your proposed studies. For Postgraduate programmes there may be other non-academic entry requirements, such as work experience.
Postgraduate: Students want to apply taught Master's programmes normally require a Second Class UK honours degree, or its foreign equivalent.