Scholarships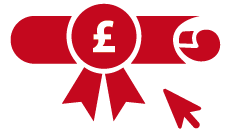 Postgraduate Scholarships

Undergraduate Scholarships
Times Top 10 Ranking Subjects
World Ranking


About
Established: 2005
Oscar-winning film makers, world-renowned fashion designers, television presenters, celebrity jewellers and Turner Prize nominees are just some of the high-profile graduates from the University for the Creative Arts. As a specialist university, it has created a unique community for its students, where like-minded people can share in the creative process and inspire one another. Collaboration between courses is encouraged, with fine artists studying with budding film-makers, and fashion designers working alongside architects. In this way, UCA students benefit from exposure to a range of disciplines. The University of the Creative Arts campuses are home to workshops for ceramics, glass, wood and metals where students can experiment under the supervision of technicians with extensive industry experience in their field. There is extensive studio space in painting, sculpture, fashion and film-making; radio and TV facilities for trainee journalists; stop motion equipment for animators; and an industry-standard Gerber suite for fashion pattern cutting.
Entry Requirements
Undergraduate: We usually make conditional offers in UCAS tariff points. For some courses you may need to include points from certain subjects in your tariff points score. More tariff information on the UCAS website.
Postgraduate: Students want to apply taught Master's programmes normally require a Second Class UK honours degree, or its foreign equivalent.