Scholarships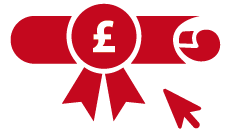 International Scholarships
Times Top 10 Ranking Subjects
World Ranking


Isabel Ashdown
Isabel Ashdown (born 1970) is a British writer of contemporary fiction.
Isabel Ashdown (born 1970) is a British writer of contemporary fiction.
About
Established: 1839
The University of Chichester is a university based in West Sussex, England. Campuses are based in the city of Chichester and the nearby coastal resort of Bognor Regis. The university also has sites on the Isle of Wight and the Central Sussex Centre in Horsham. The university has a history dating back to 1839, when a School for training 'Masters' was set up at what is now the Chichester campus, known as the Bishop Otter college.  Today, the main campus at College Lane, Chichester is known as the Bishop Otter campus, named for the former Bishop of Chichester , Willian Otter. The 38-acre (150,000 m2) campus is based around a number of buildings, including a new Learning Resources Centre, ArtOne, and a Sports Activity and Research Centre. The Bishop Otter Campus is currently home to the majority of courses, including all sports based courses, English, Fine Art, History, Music and Theology.  The campus at Bognor Regis consists of 3 main Georgian buildings - St Michael's, Mordington House and The Dome. Bognor Campus currently houses the majority of teaching courses, alongside business, management and tourism related courses.  The Alexandra Theatre in Bognor Regis is used as a base for the University of Chichester Musical Theatre Programme. The Chichester Festival Theatre Minerva Theatre also has links with the university after the Musical Theatre program put on a production of 'Oh, What a Lovely War!' in 2009.  The university also offers a limited selection of courses through smaller centres at Arun House, in Horsham and also a base on the Isle of Wight. Students at the Horsham base are often required to attend one of the main campuses on a regular basis.
Entry Requirements
Undergraduate: NA
Postgraduate: Students want to apply taught Master's programmes normally require a Second Class UK honours degree, or its foreign equivalent.