Scholarships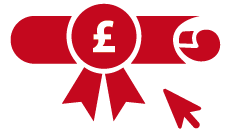 · Keele International Student Scholarship
· Keele International Study Centre High Achievers Bursary
· Faculty of Natural Science Bursary
· Keele Graduate Bursary
Times Top 10 Ranking Subjects
World Ranking


Roy Fisher
Roy Fisher (11 June 1930 – 21 March 2017) was an English poet and jazz pianist. His poetry shows an openness to both European and American modernist influences, while remaining grounded in the experience of living in the English Midlands.
Fiona Woolf
Dame Catherine Fiona Woolf, (née Swain; born 11 May 1948) is a British corporate lawyer. She served as the Lord Mayor of London (2013–14), acting as global ambassador for UK-based financial and business services.
About
Established: 1949
The University of Keele, commonly known as Keele University, is a public research campus university about 3 miles (4.5 km) from Newcastle-under-Lyme, Staffordshire. Keele was granted university status by Royal Charter in 1962 and was originally founded in 1949 as the 'University College of North Staffordshire', as an experimental college dedicated to a broad curriculum and interdisciplinary study. The university occupies a 620 acre (250 ha) rural campus close to the village of Keele and has a science park and a conference centre, making it the largest main campus university in the UK. The University's School of Medicine operates the clinical part of their courses from a separate campus at the University Hospital of North Staffordshire in Hartshill, Stoke-on-Trent. The school of nursing and midwifery is based at the nearby clinical education centre.
Entry Requirements
Undergraduate: UCAS tariffWe usually make conditional offers in UCAS tariff points. For some courses, you may need to include points from certain subjects in your tariff points score.More tariff information on the UCAS website.
Postgraduate: Students want to apply taught Master's programmes normally require a Second Class UK honours degree or its foreign equivalent. *Please note that entry requirements vary on the course-to-course basis. More information can be obtained from UKuni consultants.