Scholarships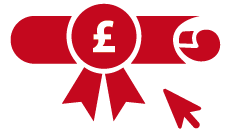 International Foundation Scholarship

Undergraduate Development Scholarship

Pre-Masters onto Masters Degree Special Financial Package

Postgraduate Excellence Scholarship

PhD Scholarship

International Achievement Scholarship
Times Top 10 Ranking Subjects
World Ranking


About
Established: 1885
Edge Hill University is a campus-based public university situated in Ormskirk, Lancashire, England. The institution was opened in January 1885 as Edge Hill College. In 2005, Edge Hill was granted Taught Degree Awarding Powers by the Privy Council and became Edge Hill University in May 2006. The university's campus is situated in Ormskirk in West Lancashire and was named the safest campus to live at in the North West and the fifth-safest in the country by The Complete University Guide.  Edge Hill has been shortlisted three times for the Times Higher Education University of the Year award, most recently in 2011. In 2013, the University's Students' Union was voted best in the North West and the institution was voted top in the North West for overall student satisfaction. The university has three faculties: Arts and Sciences, Education, and Health and Social Care which teach at both undergraduate and post-graduate level.
Entry Requirements
Undergraduate: Students can progress straight to UG first year on completion of a foundation course.  Students who have completed a course with a corresponfing certificate can progress straight to UG second year.
Postgraduate: At least Third Class Honours with 45% and above.