Scholarships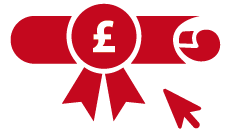 · BU Academic Excellence Scholarship
· BU Top-up degree scholarship
· GREAT
· BU vice-Chancellor's international scholarship
· Some international partnership scholarship available(for BU partnership
Times Top 10 Ranking Subjects
World Ranking


About
Established: 1992
Bournemouth University (abbreviated BU) is a public university in Bournemouth, Dorset, England, with its main campus situated in neighbouring Poole. The university was founded in 1992 as one of the new universities, however the origins of its predecessor date back to the early 1900s. The university was a finalist for two prizes in British higher education – the 2009 Times Higher Education (THE) Awards for "University of the Year" and "Research Project of the Year". Traditionally known for its focus on professional courses, in the 2000s Bournemouth University invested in research to underpin its curriculum and maximise its contribution to the regional and national economies. The university currently has over 16,000 students, including over 1,500 international students. The university is recognised for its work in the media industries, being home to the Centre for Excellence in Media Practice (CEMP). Graduates from the university have worked on a number of Hollywood films, including "Gravity", which was awarded the Achievement in Visual Effects Oscar at the 86th Academy Awards.
Entry Requirements
Undergraduate: UK: AAB-BBC. International: 60%-65% in foundation.
Postgraduate: UK: 2.1 (2.2 with work experience) International: for Chinese student 60%-70% in their undergraduate studies. *Please note that entry requirements vary on the course-to-course basis. More information can be obtained from UKuni consultants.