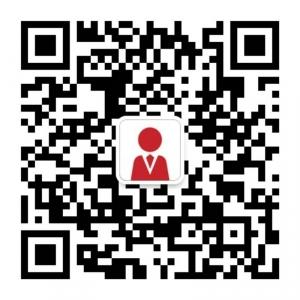 The University of Nottingham: The place to be
The University of Nottingham has been an amazing host to all the International students who come to study in the UK. By combining their centuries of tradition with academic studies, research, innovation and creativity, the university generates leading and attracts academics from all round the world. With campuses in Malaysia, China and UK, the university is genuinely a global institution.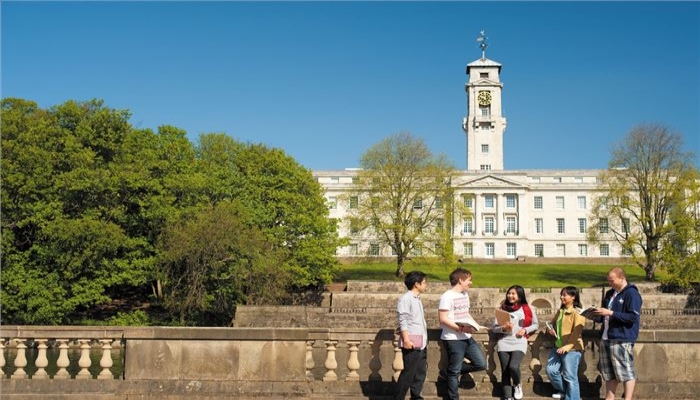 There are unending reasons as to why one should study in the University of Nottingham. I will enumerate a few best ones:
Nottingham provides the students best of everything. Ranging from local sights i.e. Nottingham Castle or Sherwood Forest, the city has its own galleries, music places, bars, sports, parks and high street. The city celebrates most of the cultural events from all around the globe i.e. Holi, Diwali, Chinese New Year, Eid and much more. The restaurants and local food shops provide delicacies from all around the world. With amazing clubs, pubs and party places, the nightlife offered by the city is amazing.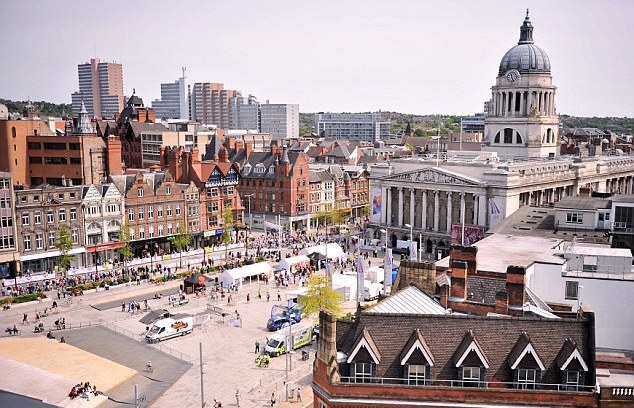 As per research conducted by HSBC bank, Nottingham is rated as UK's most economical city to live in in terms of transport, student accommodation and living expenses. Nottingham also offers amazing transport connections to London and different parts of the UK, which makes it easier for students to travel around throughout the year.  
Students get a chance to meet with students from all around the globe, experience their cultures and indulge in the rich British culture. You can also travel to other places in the UK and EU to explore the country, life, culture and community in those places. Moreover, the students will also experience a cultural difference in terms of teaching style. British Institutions maintain high standards for teaching and learning style. University of Nottingham nurtures an interactive environment for students, where students are encouraged to develop their own ideas and work on them. Therefore, analysing in a lager context, the university assists students in improving their thinking skills, creativity along with an overall personal development.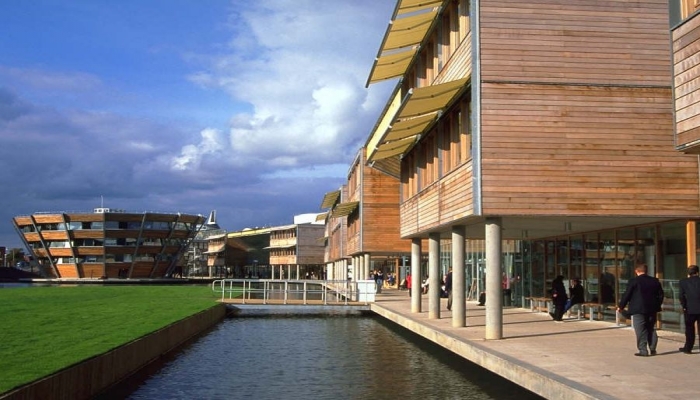 Pursuing your master's degree in University of Nottingham will allow you to get in direct link with your prospective employer/s. Since last four years, Britain's leading graduate employers are routinely targeting University of Nottingham. Some of the top employers for University of Nottingham include: PwC, Ernst & Young, Deloitte, Accenture, Rolls-Royce, HSBC, GlaxoSmithKline, IBM & BP. The Career and Employability service of University of Nottingham provides support, opportunities to get training, get work experience, enhance career prospects and thereby assist students in achieving their career ambitions. The career service offers support in finding suitable work opportunities in the UK and in your home country
The University offers a guaranteed accommodation to all its students. Expressing her joy, Veronica Fynn, postgraduate student in the University of Nottingham said, "Knowing I had a guarantee of accommodation was such a comfort. My accommodation is a little haven; everything is so perfect for me- the facilities, the location, helpful staff- it's really important that I don't worry about my accommodation so I can put my 100% concentration into my studies." 
Student experience: 
The university has a lot to offer. Starting from cafés, bars, clubs, common rooms, societies, clubs, art and performance association the campus life is vibrant. The Students' Union hosts various events and assist the local community in getting engaged with the students. Every year, the university hosts students from over 150 different nations. With an attractive campus, and huge amount of trees, the campus is both student and environment friendly.
In March 2012, the University of Nottingham was awarded with Queen's Anniversary Prize for higher education and recognizing university's contribution in research to assist in feeding world's growing population. Excellent research facilities, favourite destination of employers, world-class sport facilities and economical place to study makes University of Nottingham popular amongst students. Generally, students regard University of Nottingham "home away from home" Guess, it's worth finding out why.
Contact us today if you want to study in the University of Nottingham and be a part of Nottingham family. 
Study Online Courses from UK Universities
Guide to the National Health Service in the UK for international students