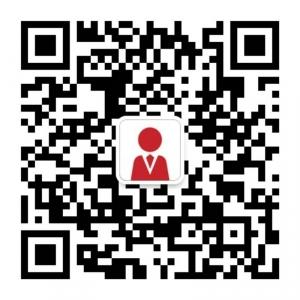 10 things to do in London this November
1. Winter Wonderland in Hyde Park
To bring up the festive spirit, Winter Wonderland returns to London's Hyde Park. This is a free-to-enter event. It hosts Christmas-themed fun activities, which includes big top shows, an observation wheel and a huge Christmas market. The festival begins from 20th November to 3rd January 2016.
2. The Enchanted Woodland
This year marks the tenth anniversary of Syon Park's Enchanted Woodland. There is an exhibition of 600-year-old gardens and their 400-odd specimens of tree transformed by specially designed illuminations and lights. You can take pictures and admire the installations. You can also play with interactive lights. The installation is done in Syon House and Park, TW8 8JF. The exhibition will start on 20th November 2015 to 6th December 2015. You can book the tickets online or you can call on 020 8560 0882
3. Lord Mayor's Show and Fireworks
This is one of London's traditional events and 2015 will be its 800th year of spectacular celebration. A river pageant will set off near Westminster Bridge at 8.30am, sailing downriver to pass through Tower Bridge at 9.25am. The spectacular parade will fill the three-and-a-half mile stretch between Bank and Aldwych, starting from 11.00am until around 2.30pm. Finally, the fireworks will take place at 5:15pm.
To book the tickets, you can join the mailing list.
4. London Jazz Festival
Initiated in 1992, the EFG London Jazz Festival has come long way now. It has evolved from the long-standing Camden Jazz Week into an internationally renowned celebration of all things that are musically deep and delightful. The festival will start on Friday, 14thNovember, 2015 and will end on Sunday, 23rdNovember, 2015. You can check venues and details of programs here.
5. Taste of London Winter
This event is bringing an array of tasting dishes, chef demonstrations, talks and tastings, master classes, shopping opportunities for food-obsessed Londoners. You can also enjoy live music and taste signature dishes from top chefs. The event will start on 19 November and will end on 22 November at Tobacco Dock, E1W 2SF. You can book the tickets on Taste of London Winter.
6. Skate at Somerset House
The grand 18th-century courtyard provides a stunning location for a skating session this winter. The attractive offer includes Club Nights, featuring DJs from Ministry of Sound and Island Records. The Fortnum's Lodge will also offer champagne, afternoon tea and private dining too. The skating begins from Wednesday, 18 November and will continue until Sunday, 10 January 2016. The skating rink will be set up in Somerset House, WC2R 1LA. You can buy a ticket on Somerset House Skate.
7. Dawn French
Following a mammoth UK tour, the star of 'The Vicar of Dibley' brings her solo show to London. The show is full of witty anecdotes and daft jokes. The show is part monologue, part play, partly autobiographical. The venue is Vaudeville Theatre, WC2R 0NH, from 11 November until 9 December. You can book tickets on Book Dawn French.
8. Christmas at Kew Gardens
The magnificent garden brings illuminations to light up the buildings, trails and planting. The mile long illumination will lead visitors past dancing lit-up fountains, a choir of holy bushes, a scented fire garden and loads of decorated Christmas trees. There are amazing vintage rides, Santa's Snowflake Grotto, Christmas gifts and traditional festive treats. The event begins on 25 November 2015 and will end on 2 January 2016. You can find more information on Christmas at Kew Gardens.
9. Hyper Japan Christmas Market
Take part in celebration of Japanese culture and cuisine at its best. You can check out fashion goods, toys, wrapping paper, traditional tableware and crockery, exotic teas, chocolate, Japanese snacks and sake. The event will begin on 27 November 2015 and will end on 29 November 2015. You can know more or book tickets on Hyper Japan.
10. Alice in the Wonderland
This exhibition marks the celebration 150 years of the publication of Alice in Wonderland. Original manuscript with hand-written illustrations, along with other editions will be presented. The exhibition will start on 20th November 2015 and will continue until 17th April 2016. Visit British library's Alice in Wonderland exhibition page for more information.
Student guide to staying safe in the UK
GMAT guide: Integrated Reasoning (IR)