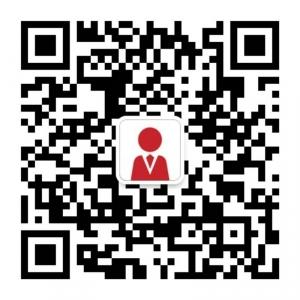 Will you be affected by changing immigration rules on Tier 4 student visa?
---
There is so much of speculation on changing immigration rules on Tier 4 student visas. Many international students worry about such changes. Before you start worrying about such things it is important for you to understand to what extent that you will be affected. Following links would take you through the Tier 4 (general student) policy guidance and the recently changed rules.
Changes that will be applied from August 3:
New students on Tier 4 visa at publicly funded colleges will not be allowed to work
University graduates will be allowed to study a new course at the same level but only where there is a link to their previous course. The university can also confirm that the course support the student's career aspirations.
Changes that will be applied from November 12:
College students will have to leave and apply for a new visa from outside the UK if they wish to study another course or work in the UK. If the student is studying in a college that has a direct link to a university which is recognised by the British Home Office, he/she is not affected by this change.
The time limit for study at further education level for international students will be reduced from 3 years to 2 years.
(From the autumn), Tier 4 dependants will not be allowed to take a low or unskilled job. They will still be allowed to take part-time or full-time skilled work.
Why does Home office bring about the changes?
The UK is a developed country with a good quality of living. You, as an international student may find the UK as a resourceful country with many facilities which you may not find in your own country.
Some international students use the student visa as a tool to enter into the UK and then look into different ways to remain in the UK despite of continuing their education. Therefore, UK border agency is making an attempt in stopping such fake students entering the country. As a result, in the recent past UK home office had revoked licenses of 870 bogus colleges that provided courses at considerably lower prices and lower standards.
The UK as a country is expecting to attract only the bright and genuine students with the intention of booming its economy.
So does this really affect to all the International students?
The answer is "No".
Why?
The international students who are coming to the UK Universities will still have same privileges as in the past. They will be given 20 hours per week work rights, choice of extending their visas to study further within the given guidelines and also to switch into Tier 2 and Tier 5 work visas.
Why should you study in the UK?
The rules have been placed, but the UK welcomes thousands of international students every year.
British Higher education is considered prestigious
You will experience a global education in a multi-cultural environment
British degree qualifications are world recognized
It allows you to become employable and to fasten your career prospects
You will be exposed to a country that is a world famous financial hub
You will have the opportunity to gain work experience at world-renowned and high rated organizations
You will be able to endorse a value for yourself wherever you go with the learning and practical experience that you gain in the UK.
In brief, UK is still the best international destination for higher education with internationally recognized Universities. If you are talented, immigration rules or any other external environmental factors may not become a barrier to your achievements.
Top 10 reasons to choose DMU
The new head master of Eton College; my old teacher