Scholarships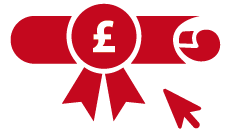 · Masters Taught Excellence Scholarship
Times Top 10 Ranking Subjects
World Ranking


About
Established: 2004
The University of Bolton (formerly Bolton Institute of Higher Education) is a public university in Bolton, Greater Manchester, England. It has approximately 14,000 students across all sites and courses, with 700 academic and professional staff. Around 70% of its students come from Bolton and the North West region. Bolton itself is a friendly town close to the big cities of Manchester and Liverpool. There are currently 192 Academic staff members of whom 130 hold Ph.D. degrees. This represents 67.7% of Ph.D holders amongst the Academic staff.
Entry Requirements
Undergraduate: ABB including 1 GCSE subject in English and Mathematics
Postgraduate: Students want to apply taught Master's programmes normally require a Hon degree/3rd class or above, or its foreign equivalent. *Please note that entry requirements vary on the course-to-course basis. More information can be obtained from UKuni consultants.