Scholarships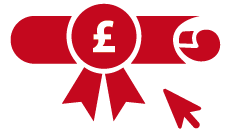 Scholarships for International students
Times Top 10 Ranking Subjects
World Ranking


Swaroop Sampat
Dr. Swaroop Rawal (née Sampat; born 3 November 1958) is an Indian actress who has acted in several Hindi language films such as Naram Garam and Nakhuda and is known for her performance in television serials like Yeh Jo Hai Zindagi.
About
Established: 1946
The University of Worcester focuses on quality teaching and research in education, nursing, social care, sports, arts, sciences and business. The University of Worcester is the UK's fastest growing University. Applications increased by 10.6% in 2009 and by 100% since 2004. The University has consistently recorded the largest increases in applications of any UK University for 7 years in a row.
Entry Requirements
Undergraduate: NA
Postgraduate: Students want to apply taught Master's programmes normally require a Second Class UK honours degree, or its foreign equivalent.