Scholarships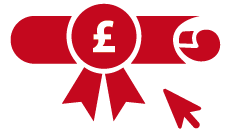 Vice-Chancellor's Excellence Scholarship

Salford Student Bursary

Salford Advantage Bursaries
Times Top 10 Ranking Subjects
World Ranking


Anwar Choudhury
Anwar Choudhury (Bengali: আনোয়ার চৌধুরী; born 15 June 1959) is a Bangladeshi-born British diplomat. He was Governor of the Cayman Islands, and prior to that, UK Ambassador to Peru, Director of International Institutions at the Foreign & Commonwealth Office and High Commissioner to Bangladesh.
About
Established: 1967
The University of Salford is a public university located in Salford, England, approximately 1.5 miles (2.4 km) west of Manchester city centre. Its origins come from the Royal Technical Institute, Salford which was opened in 1896.  It has around 20,000 students and is situated in 60 acres (240,000 m2) of parkland on the banks of the River Irwell. In October 2011, the university opened a learning, teaching and research space at MediaCityUK. Over 1,500 students will have opportunities to work near media professionals using the latest industry specified equipment, studios and laboratories. They will study on 39 undergraduate and postgraduate programmes.
Entry Requirements
Undergraduate: NA
Postgraduate: Students want to apply taught Master's programmes normally require a Second Class UK honours degree, or its foreign equivalent.