Scholarships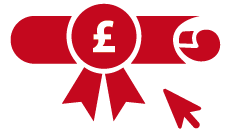 High achiever scholarships

Postgraduate first class scholarship

International high achiever scholarship (Nigeria & Ghana)

Five counties scholarship

Buckingham bursaries

Funded scholarships

Scholarships for Law students
Times Top 10 Ranking Subjects
World Ranking


Brandon Lewis
Brandon Kenneth Lewis (born 20 June 1971) is a British politician who served as Secretary of State for Justice and Lord Chancellor from September to October 2022. He previously served as Chairman of the Conservative Party from 2018 to 2019 and Secretary of State for Northern Ireland from 2020 to 2022.
Pravind Jugnauth
Pravind Kumar Jugnauth (born 25 December 1961) is a Mauritian politician serving as the prime minister of Mauritius since January 2017. Jugnauth has been the leader of the Militant Socialist Movement (MSM) party since April 2003.
About
Established: 1976
The University of Buckingham (UB) is a private university located in Buckingham, Buckinghamshire, England, on the banks of the River Great Ouse. It was originally founded as the University College at Buckingham in 1973 and received its Royal Charter from the Queen in 1983. The university's funding regime is not like that of other UK universities, but rather is on the model of many US universities, as it does not receive state funding via HEFCE. It has formal charity status as a non-profit making institution dedicated to the ends of research and education. Buckingham offers bachelor's degrees, master's degrees and doctoral degrees through five 'schools' (or faculties) of study. Santander Universities UK signed an agreement with the university in December 2013 to provide scholarships, travel bursaries and internships.
Entry Requirements
Undergraduate: NA
Postgraduate: Students want to apply taught Master's programmes normally require a Second Class UK honours degree, or its foreign equivalent.