Scholarships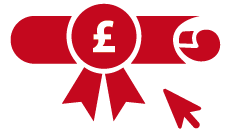 Great India Scholarships
Times Top 10 Ranking Subjects
World Ranking


Wolfgang Tillmans
Wolfgang Tillmans (born 16 August 1968) is a German photographer. His diverse body of work is distinguished by observation of his surroundings and an ongoing investigation of the photographic medium's foundations.
Edgar Wright
Edgar Howard Wright (born 18 April 1974) is an English filmmaker. He is known for his fast-paced and kinetic, satirical genre films, which feature extensive utilisation of expressive popular music, Steadicam tracking shots, dolly zooms and a signature editing style that includes transitions, whip pans and wipes.
About
Established: 1885
Arts University Bournemouth is a further and higher education university based in Poole, United Kingdom specialising in arts, performance, design, and media. In November 2012, the University also celebrated a 97.7% employment rate.  n June 2012 the Government announced that the qualifying threshold required by an institution in order to gain full university status was to be lowered from 4,000 to 1,000 full-time higher education students. The Arts University College at Bournemouth satisfied this criterion for full university title and officially became Arts University Bournemouth (AUB) following approval from the Privy Council on 13 December 2012.
Entry Requirements
Undergraduate: NA
Postgraduate: Students want to apply taught Master's programmes normally require a Second Class UK honours degree, or its foreign equivalent.