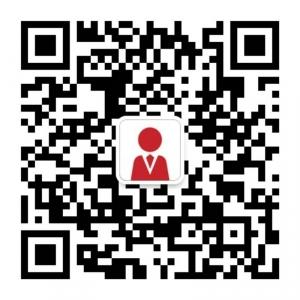 Important things to do after arrival at a UK university
---
There are some very important things to do after you arrive in the UK as a fresher.
Registering with the university
Students will be sent an email inviting them to finish the online registration with the university several weeks before their arrival. They are advised by the university to finish the registration before coming to the UK so that his/her student ID card will be produced in time.
Non-UK/EU students are required to present their passport and BRP (Biometric Residence Permit) card during the registration process with the university after their arrival. This means that the student needs to collect their BRP card before coming to the university's registration.
Registering with the police
Most students and family dependants aged over 16 who are citizens of the countries or territories listed below and who have been given permission to enter or remain in the UK for more than six months will be required to register with the Police within 7 days of their arrival in the UK:
Afghanistan
Algeria
Argentina
Armenia
Azerbaijan
Bahrain
Belarus
Bolivia
Brazil
China
Colombia
Cuba
Egypt
Georgia
Iran
Iraq
Israel
Jordan
Kazakhstan
Kuwait
Kyrgyzstan
Lebanon
Libya
Moldova
Morocco
North Korea
Oman
Palestine
Peru
Qatar
Russia
Saudi Arabia
Sudan
Syria
Tajikistan
Tunisia
Turkey
Turkmenistan
United Arab
Emirates
Ukraine
Uzbekistan
Yemen
The university will help students to book an appointment with the police. When registering, a student needs to take with them:
his or her passport or valid travel document
proof of address, e.g. tenancy agreement
proof of studies, e.g. enrolment letter
two passport-size photographs of the student
£34 registration fee
a completed Police Registration form (available from the university)
Open a bank account
When opening a bank account, UK banks will require the student to provide proofs of his/her identity. These include:
a valid passport and stay permit
a student letter (can often be obtained from the university during the induction week)
a copy of his/her tenancy contract
It can take up to 5 working days to open a bank account.Most banks are normally open daily between 09.30 – 17.30 hrs, Monday to Friday inclusive. In addition, some banks open later on one day each week and/or on Saturday mornings.
You should keep your bank statements safe, as you may need them if you need to extend your visa or travel to other countries in Europe.
Registering with a GP
To access healthcare, you will need to register with a General Practitioner (GP) doctor. It is advisable to register during the student's first week in the UK. However, if this is not possible, registration can be done at any time.
When registering, the health centre will require the student's address in Leicester, the date he/she comes into the country, his/her card or proof of registration with the university.
Introduction to IELTS Speaking
Bangor University to integrate CFA into business degrees