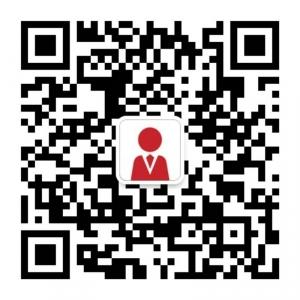 International talents contribute to UK's academic excellence
---
Research shows that UK's universities have the top research quality in the world, comparing to other seven countries including the States and Germany.
UK has topped the list of countries with the most normalised citations per academic paper, as reported in 2013, which indicates the strength of its research base.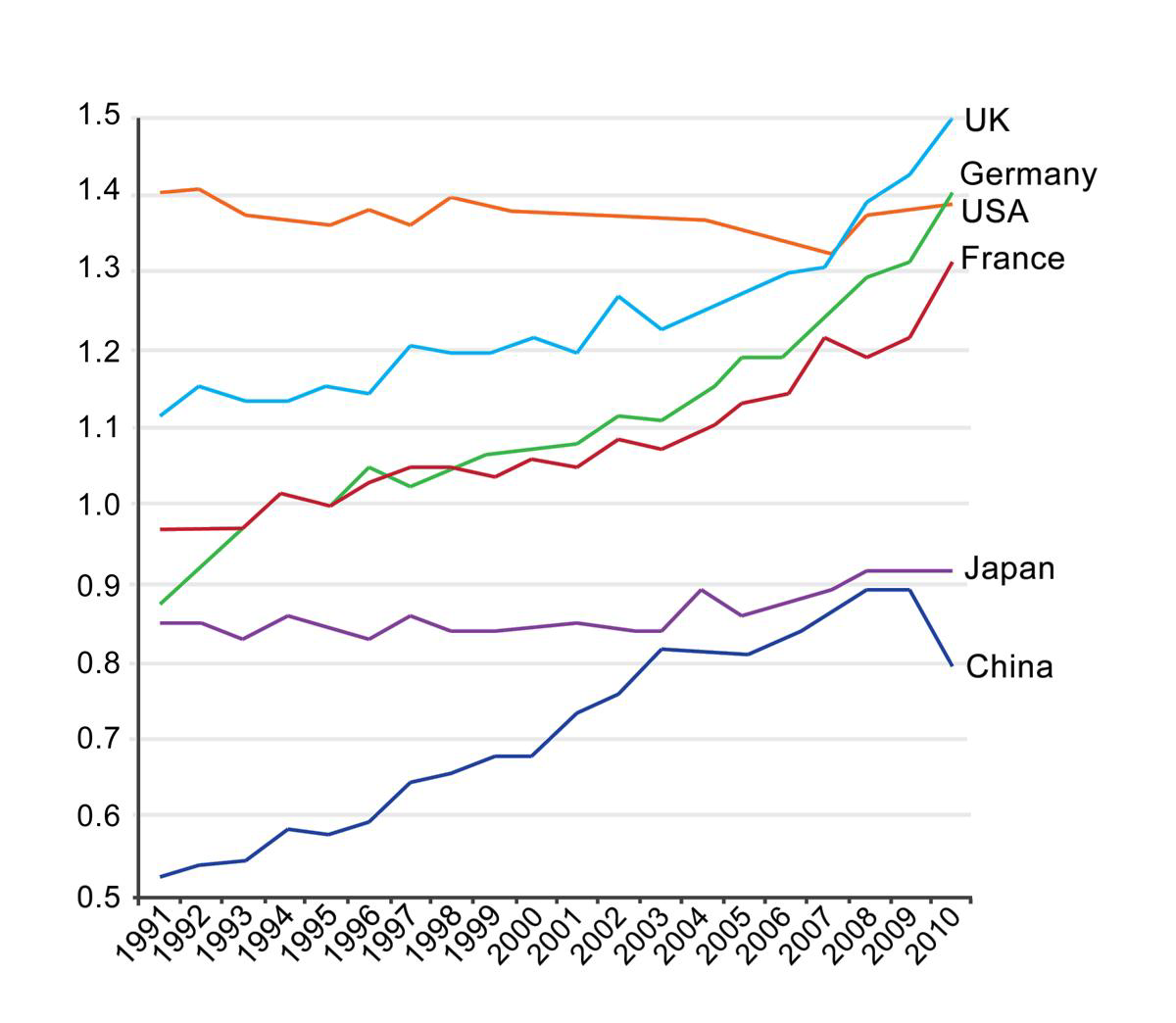 Normalised citations per academic paper for six countries 1991-2010 (Bekhradnia, 2013)
Postgraduate study in the UK is famous for its openness and attractiveness for students coming from various practices and backgrounds. Over 430,000 international students from over 180 countries study in the UK every year. 48% of UK's PhD students contributing to the excellence of UK's research are international (including students from elsewhere in Europe).
A report to Higher Education Funding Council for England (HEFCE) from Oxford University points out that five striking characteristics of postgraduate education in England are:
1.  The drive to maintain globally competitive postgraduate degrees at all level.
2.  Multiple routes to postgraduate and flexibility for students from different background.
3.  Enthusiasm for recruiting international postgraduates (for intellectual/cultural/economic reasons).
4.  Structured postgraduate training – particularly at doctoral level.
5.  Investment from academic bodies.
Postgraduate education normally involves Masters' degrees study and Doctorates study. The former is typically a one-year programme consisting teaching sessions and dissertation project and the latter is a three-year or four-year programme based on different subjects.
In arts and humanities and most social sciences subjects, a masters is almost always a pre-requisite, however, that in STEM subjects it is often but not always the case that doctoral candidates have obtained an integrated masters degree. Overseas students sometimes are required to have a masters showing that their suitability for entry to a doctorate."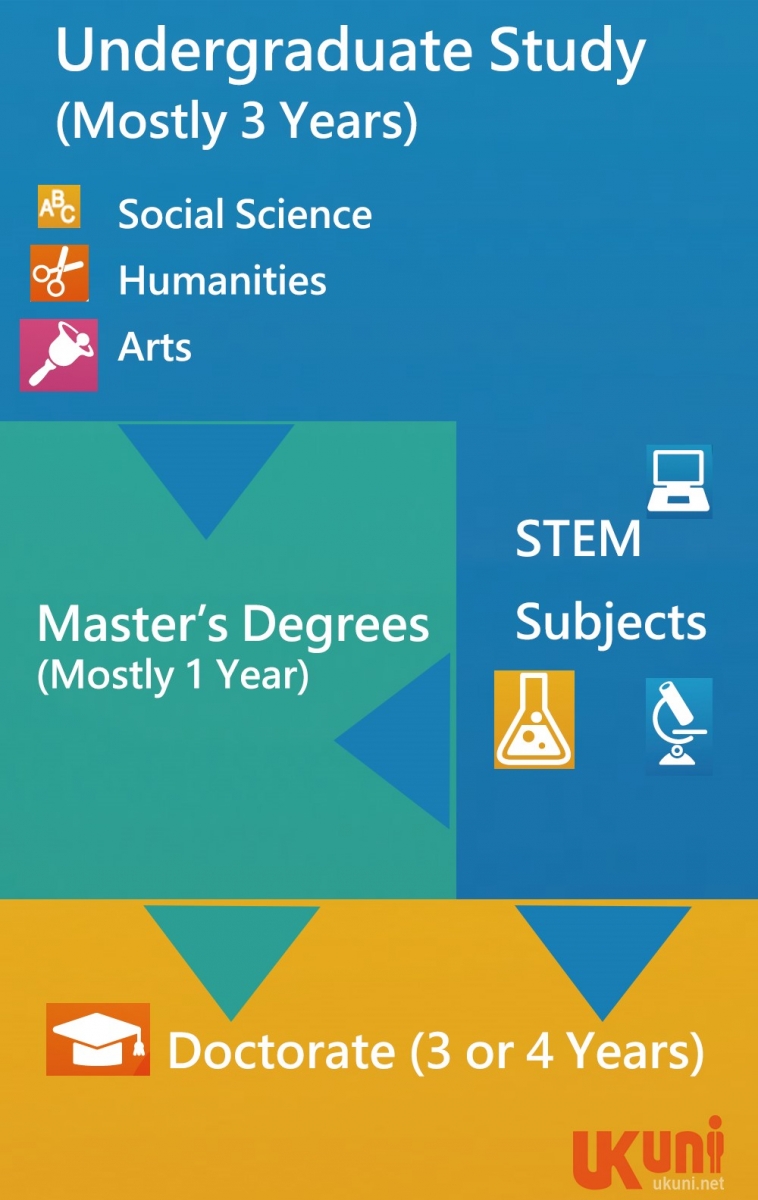 ---
So why should you come to study in the UK?
1. Students are encouraged to develop their skills and interests while enjoying a vivid social life in the UK.
2. The variety of courses in the UK's universities makes it possible for student to find the right course.
3. Studying in the UK will help you develop your language skills and most UK universities offer language support to international students.
4. The UK has a long history of welcoming international students to study in its universities and colleges. Last year there were over 104,000 international students doing undergraduate studies in the UK.
5. UK universities uphold high standards of teaching and they are regularly inspected by official academic and governmental bodies.
6. Undergraduate and postgraduate courses in the UK tend to be shorter than in other countries.
7. International students are allowed to work for up to 20 hours a week during term time and full-time during holidays. 
News bulletin: The lastest REF Ranking table released
An idiot's guide to choosing a UK university subject