Scholarships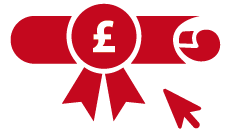 International Academic Excellence Scholarships

Country specific scholarships

School of Management MBA Scholarships

Peace Scholarships - the Adam Curle Scholarship and the James O'Connell Scholarship
Times Top 10 Ranking Subjects
World Ranking


Rinchinnyamyn Amarjargal
Rinchinnyam Amarjargal (Mongolian Ринчиннямын Амаржаргал; born February 27, 1961) was Prime Minister of Mongolia from July 30, 1999 to July 26, 2000. He is a leading member of the Democratic Party.
About
Established: 1966
The University of Bradford is a public, plate glass university located in the city of Bradford, West Yorkshire, England. The university received its Royal Charter in 1966, making it the 40th university to be created in Britain, but its origins date back to the early 19th century. There are two campuses: the main campus located on Richmond Road and the School of Management, at Emm Lane. The student population includes 10,525 undergraduate and 3,050 postgraduate students. It was the first British university to establish a Department of Peace Studies in 1973, which is currently the world's largest university centre for the study of peace and conflict. The division has a reputation as a centre of excellence in peace research, international relations, security studies, conflict resolution and development and peace studies.
Entry Requirements
Undergraduate: NA
Postgraduate: Students want to apply taught Master's programmes normally require a Second Class UK honours degree, or its foreign equivalent.